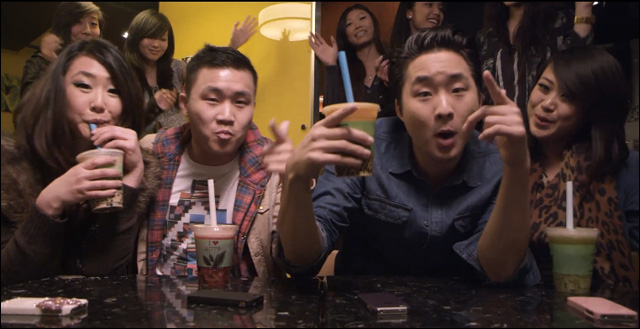 Gather 'round, kids. The Fung Brothers are back with their latest ode to Asian American youth culture,
"Bobalife,"
featuring Kevin Lien, Priscilla Liang and Aileen Xu. Basically, it's about young Asian Americans consuming boba/bubble tea and socializing. You know, what all Asian kids do. The Fung Brothers just putting a name on it:
Bobalife
. And of course, a fun music video:
Good times. Do you rep that Bobalife? You can rock a Bobalife t-shirt, available exclusively from
Akufuncture
. For more information on the Fung Brothers and their videos, follow updates on their
Facebook page
and subscribe to their
YouTube channel
.