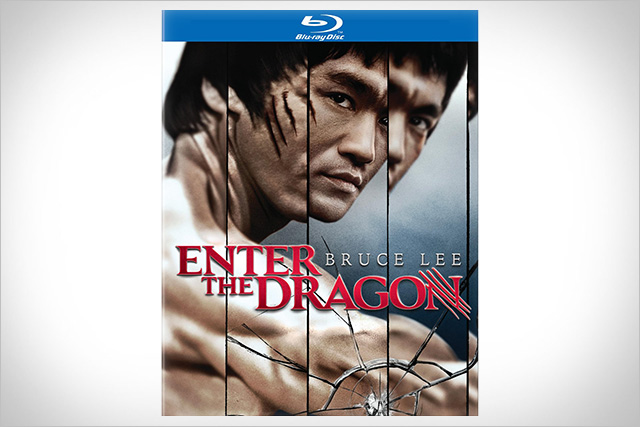 When I heard that Warner Brothers was commemorating its 90th aniversary with a year-long celebration of deluxe Blu-ray releases from the Warner Archive, I was crossing my fingers that the schedule would include an new edition of the martial arts classic -- and my favorite movie --
Enter the Dragon
. And indeed, it is on, my friends. The
Enter the Dragon 40th Anniversary Ultimate Collection's Edition
will hit shelves on June 11.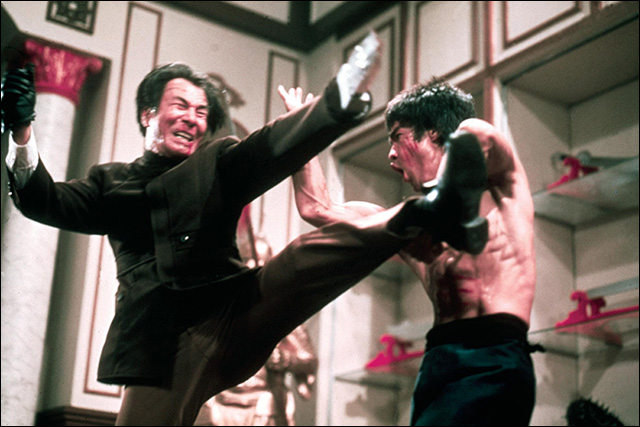 This new edition of
Enter the Dragon
, starring Bruce Lee and widely considered one of the most influential martial arts movies of all time, has been re-mastered for its 40th anniversary and will feature new bonus materials, including "No Way as Way," on the legacy of Bruce Lee, as well as other featurettes, documentaries and collectible memorabilia. From Warner Home Video's press release:
ENTER THE DRAGON 40TH ANNIVERSARY BLU-RAY DISC AND DVD
Street Date: June 11, 2013
Run Time: 98 minutes
Rating: R
Pricing: $49.99 SRP

The plot of the Enter the Dragon revolves around outstanding martial arts student Lee (Bruce Lee), who is recruited by an intelligence agency and then uncovers the evil Han's (Kien Shih) white slavery and drug trafficking ring located on a secret island fortress. Along with martial arts champions Roper (John Saxon) and Williams (Jim Kelly), Lee infiltrates the stronghold and enters Han's brutal tournament. Lee and his partners fuse skills in Karate, Judo, Tae Kwon Do, T'ai chi ch'uan and Hapkido, in a now classic fight-to-the-death epic battle, all staged by Lee himself.

Bruce Lee, John Saxon, and Ahna Capri star in Enter the Dragon, which co-stars Bob Wall, and Shih Kien and introduces Jim Kelly. Music is by Lalo Schifrin. Written by Michael Allen, the film was produced by Fred Weintraub and Paul Heller in association with Raymond Chow. Robert Clouse directed.

Special Features

* Commentary by producer Paul Heller
* New Featurette No Way As Way
* New Featurette The Return to Han's Island
* New Featurette Wing Chun: The Art that Introduced Kung Fu to Bruce Lee
* Interview Gallery featuring Lee's wife, Linda Lee Caldwell
* Vintage pieces
* Backyard Workout with Bruce Lee
- Curse of the Dragon
- Location: Hong Kong with Enter the Dragon
- Blood and Steel: The Making of Enter the Dragon
- Personal Profile Bruce Lee: In His Own Words
- Five trailers
* Seven TV spots

I love this movie.