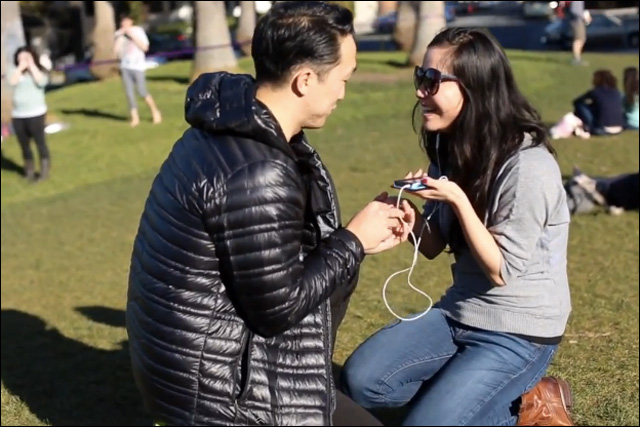 Been seeing this sweet
video
making the rounds... Something about these proposal videos always gets to me. Meet the newly engaged Jon Park and Genevieve Wong. Last month, after several years of dating, Jon, a Facebook employee, popped the question to Genevieve, who works at Twitter. Naturally, the big proposal would have to involve social media tools from both companies. This video is the result:
For more details on how it went down, read the info under the video
here
. You can also read Genevieve's side of the story
here
. Friggin' adorable. Congratulations to the happy couple. Have you set a date yet?