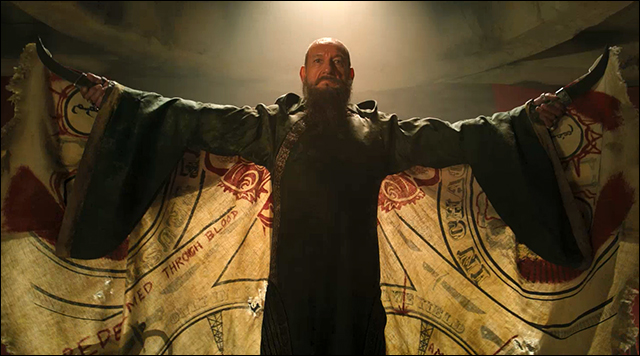 We get another good glimpse of Ben Kingsley as the mysterious international warlord, The Mandarin (plus lots of explosions and then some more explosions) in this brand new theatrical trailer for
Iron Man 3
, and he appears to be determined to make Tony Stark's life absolutely miserable. Take a look:
Wait, isn't The Mandarin supposed to East Asian... or something? (Sir Ben is of Indian descent.)
In the comic books, Mandarin is one of the most significant villains in Iron Man's mythology. But the character was largely born out of racialized Fu Manchu-like yellow peril stereotypes of the time. This was always going to be a problem if the modern movie version was going to adapt the character directly from the page.
Here's some background on how the filmmakers tried to approach the Mandarin for his inevitable screen debut. I'm still not entirely comfortable with all the ideas behind this character, but at least it sounds like they put some thought into it:
'Iron Man 3': The Mandarin's origins explained!