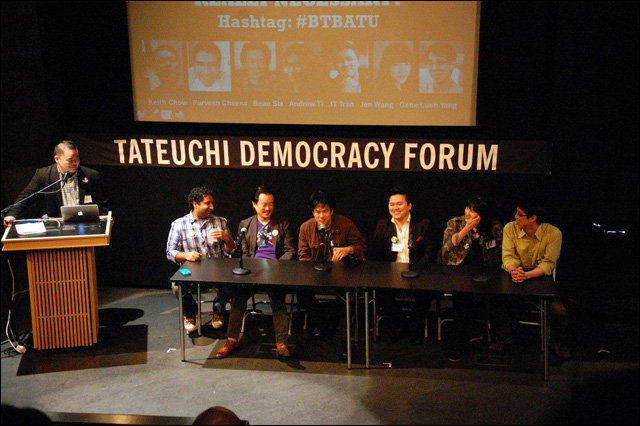 Asian Americans attack cultural labels at summit on stereotypes
: A brief
Los Angeles Times
recap of the "Beyond the Bad and the Ugly" conference that went down over the weekend in Little Tokyo. (Photo by Daren Mooko)
Acceptance by Example, on the Field and at Home
: In this
New York Times
essay by NFL linebacker Scott Fujita -- the grandson of Japanese American internees -- explains why he speaks out for marriage equality.
This Is Personal to Me
: Hawaii Senator Mazie Hirono is invested in immigration reform. Here's why.
Hollywood's Changing Its Movies to Appease the Chinese? Good
: Money has always shaped filmmaking, and the yuan's new allure will make for a more-diverse movie industry and less simplistic portrayals of Asian characters onscreen.
As Hacking Continues, Concerns Grow That Chinese-Americans May Suffer
: "As tensions build between Washington and Beijing over cyberattacks, with a growing body of evidence that much of the hacking is coming from China and that the United States is a major target, as The New York Times has reported, are Chinese-Americans feeling the pressure?" Legal scholar Frank H. Wu weighs in.
Yes, 'Linsanity' Is Still a Thing
: Jeff Yang's
Wall Street Journal
column talks about how Evan Jackson Leong, Christopher C. Chen, and Brian Yang convinced Jeremy Lin that his story was worth a documentary, and ponders the future of Linsanity.
Jeremy Lin Still Has To Pinch Himself Watching 'Linsanity' Documentary
: MTV interviews Jeremy Lin about
Linsanity
, the documentary about his rise to NBA fame.
Kent brothers laugh their way to Internet fame
: A short profile of the Fung Brothers, Andrew and David.
Race Didn't Cost Abigail Fisher Her Spot at the University of Texas
: Why wasn't Abigail Fisher offered admission into the University of Texas? It wasn't her race; it was her academic ranking.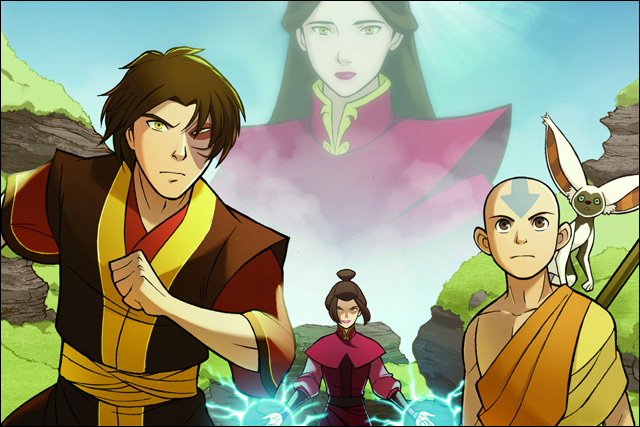 Comic Book Day: Join "The Search" with Gene Luen Yang
: An interview with Gene Luen Yang, who wrote the graphic novel
The Search, Part I
as part of the comic book follow-up to the
Avatar: The Last Airbender
animated series.
Seeking Asian Female
: Director Debbie Lum talks about "yellow fever" and the odd journey of making her documentary
Seeking Asian Female
.
Hong Kong's D.I.Y. Director
: As director, producer, and cinematographer, Andrew Lau is a triple-threat. The Hong Kong International Film Festival showcases Lau's range by screening 11 films he's had a hand in.
Counter Cliché: The Asian and Latino Bi-Cultural Experience
: Artist Audrey Chan's "Chinatown Abecedario" is a work that celebrates L.A.'s multicultural Chinatown.
Kelly Aramaki named Washington State Elementary Principal of the Year
: Congratulations to Kelly Aramaki, who takes the title of Washing State Elementary Principal of the Year. He's been at Beacon Hill since 2011 and presides over a Title 1 language-immersion international school.