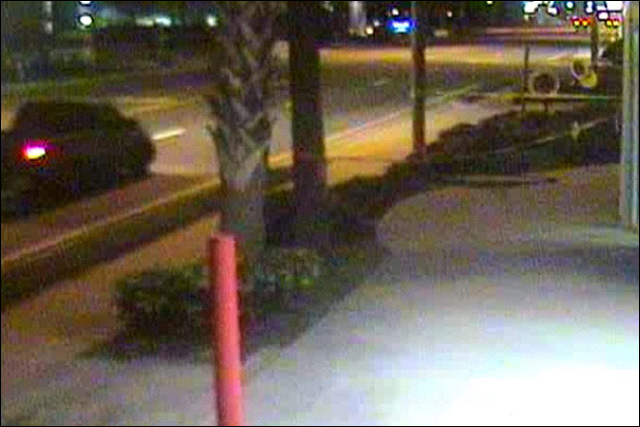 In Port Orange, Florida police are looking for the shooter responsible for a hate crime against a Sikh man who was targeted for wearing a turban:
Sikh man was followed by attackers before shooting, police say
.
According to police, Kanwaljit Singh was heading home from work at his convenience store last month when he was shot at six times while driving over a bridge. He had apparently been followed miles.
Singh was struck by two bullets that pierced his torso and one of his thighs, and spent several weeks in the hospital's intensive care unit. He was released just this week.
Police have released surveillance video of the victim's vehicle being tracked by the suspect vehicle from International Speedway Blvd in Daytona Beach to where the shooting took place:
Police believe Singh was targeted because he was wearing a head turban traditional to the Sikh religion. He had just opened his convenience store ten days before the attack.
Investigators have gathered several surveillance videos that apparently show the dark-colored truck trailing Singh and his son before midnight in their Ford Focus as they headed home after closing the family's East International Speedway Boulevard convenience store. Singh had opened the store 10 days prior to the shooting. One video shows the truck heading east on International Speedway behind Singh; the other video shows the pickup trailing Singh on State Road A1A, Monahan said. After Singh was shot, the driver of the truck continued west on the bridge and then took a left turn on Halifax Drive.
The assailant's vehicle is described as a smaller dark blue or black truck, possibly a GMC Sonoma or Chevy S-10. Port Orange Police are asking for the public's help in identifying the vehicle. Anyone with information is asked to call Detective Jeff Wenzel at 386-506-5884. Source:
FL shooting victim released from hospital - UPDATED
.