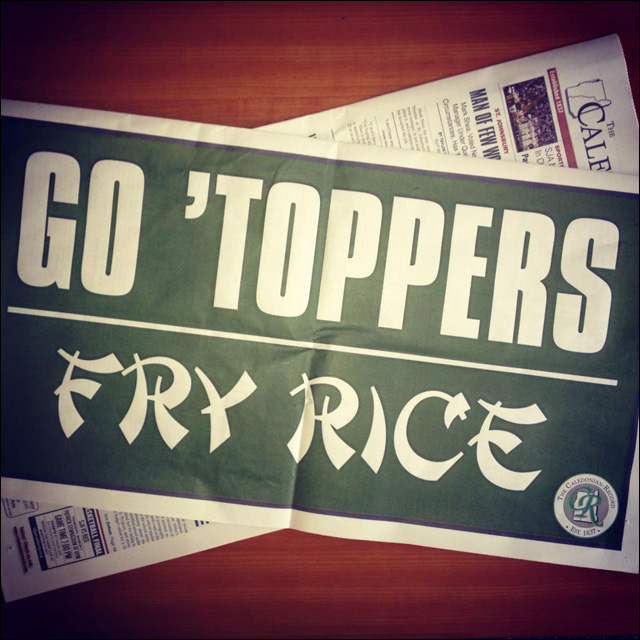 Oh, hell. This latest bit of racial dumbassery comes out of Vermont... This is a photo of a back-page newspaper poster, printed up on
The Caledonian-Record
in support of the St. Johnsbury Academy's basketball team's upcoming game against Rice Memorial High School.
FRY RICE
. Get it? And of course, the ching chong font brings it alllll together. I'm sure whoever came up with this thought they were being really clever.
It's a cheap-ass joke that actually didn't have to go there. And yes, I'm saying the font needlessly racializes the joke. To the staff of
The Caledonian-Record
who thought of and approved this, you're a bunch of suckas. And if you used this poster to cheer on the Toppers in the state championship game against Rice, you're a sucka too. Here's the Asian American Journalists Association's response:
Caledonian Record's team spirit falls flat
.
UPDATE: Despite the controversy,
The Caledonian Record
sees no problem with poster, defended the slogan, and is overall cool with the use of racial and ethnic stereotypes for jokes -- even if they offend. Stay classy, editors:
Vt. paper defends 'Fry Rice' sign supporting team
.