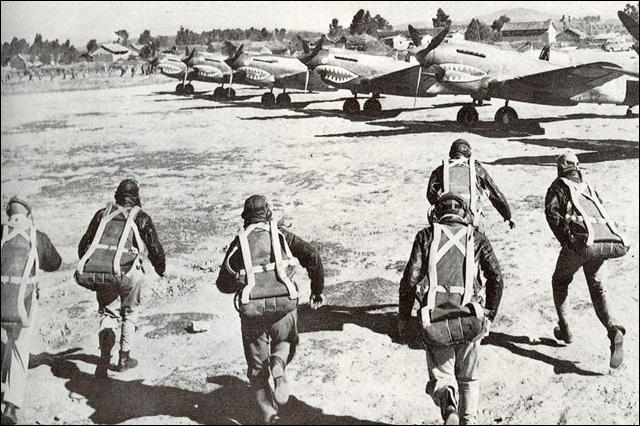 Director John Woo's next project is
Flying Tigers
, which revolves around a group of U.S. pilots who joined the Chinese Air Force during World War II. And depending on where you are in the world, it'll be a two-part movie or a six-hour TV miniseries:
John Woo's 'Flying Tigers' to Be Released in Two Versions
.
Flying Tigers
, which will start production early next year, is based on the true story of an American who trained the Chinese to fly fighter planes against Japanese invaders. Moviegoers in China will see the two-part feature film, while audiences in other countries will see the miniseries:
According to Woo – who has worked on Hollywood blockbusters such as Face/Off and Mission Impossible II -- Flying Tigers "is a project that I have always wanted to do because this is a story that expresses the courage, resourcefulness, friendship and spirit of both the Chinese and American people and pilots. It promotes friendship between the two nations."

Added Botman: "This is Woo's passion project, and we could not conceive of anyone more perfect to tell the story of the Flying Tigers. Like Saving Private Ryan and Band of Brothers, this heroic story of Chinese and American cooperation and their struggles in WWII needs to be retold to a new generation."

Han described Flying Tigers as "one of the most important films" for China Film Group in recent years and will "showcase the charm of Chinese-made films in a more diversified and appealing way to the global audience."

I haven't been a huge fan of Woo's work as of late, but this sounds like a pretty cool story. No word on how
Flying Tigers
will eventually make it to United States television sets. But one thing at a time, I guess. More here:
John Woo's WWII Epic 'Flying Tigers' To Arrive As Feature Film & Extended, 6-Hour Miniseries
.