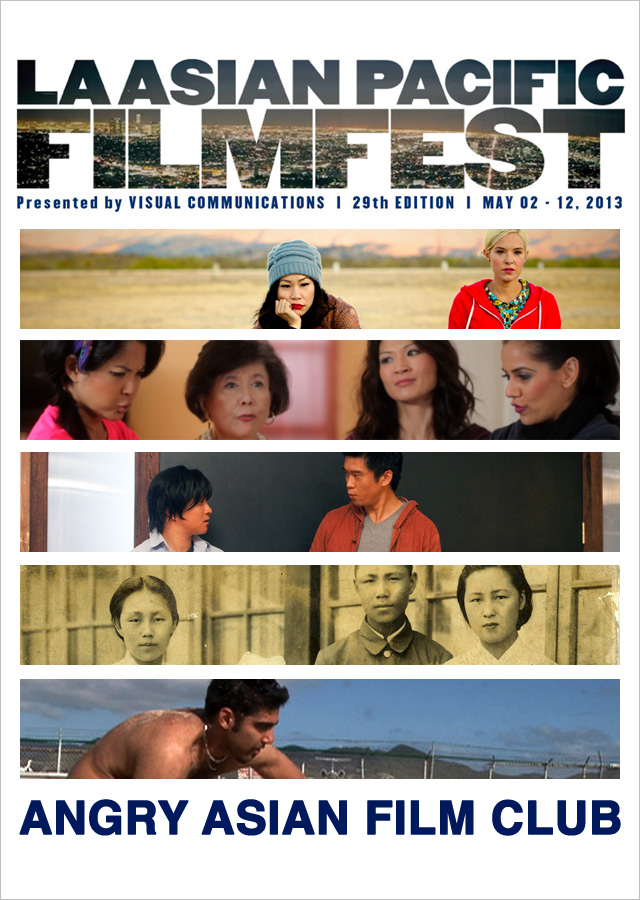 For all you film fans in Los Angeles, we're just days away from the
29th Los Angeles Asian Pacific Film Festival
, which kicks off this Thursday, May 2 with the Opening Night Gala presentation of the feature documentary
Linsanity
, director Evan Jackson Leong's inspiring documentary on Jeremy Lin's unlikely, inspirational rise to basketball stardom. But that's just the beginning of what's good at the festival...
If you're looking for a few tips on what to check out, I invite you to take part in the
Angry Asian Film Club
, our second annual selection of LAAPFF programs that I've picked out and highlighted for you, the good readers of this blog. I'll be hosting some screenings and leading Q&As with the filmmakers. Basically, check out the list, grab a few friends, and let's all go watch some movies together.
Here are my program picks. I've seen a few of these films, but most are just interesting-looking films I picked out of the schedule, and I'm taking an educated chance on. Join me, won't you?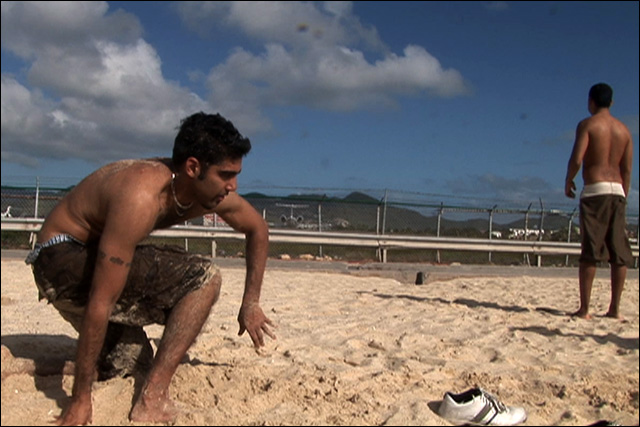 WHEN I WALK
Directed by: Jason DaSilva 2012 | 80 min.
Friday, May 03 7:15 PM | Directors Guild of America 2
Seven years ago, at age 25, filmmaker Jason DaSilva was diagnosed with multiple sclerosis (MS), an autoimmune disease that affects the brain and the spinal cord, and can lead to the loss of vision and muscle control. Rather than despairing about his condition, he turned the camera on himself, chronicling the slow, difficult decline of his body and the miracles he encountered along the way.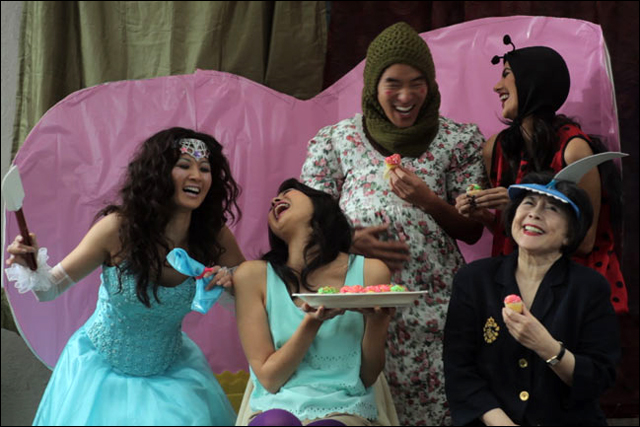 NICE GIRLS CREW: SEASON 2
Directed by: Tanuj Chopra 2013 | 50 min.
Saturday, May 04 10:00 PM | Directors Guild of America 2
The Nice Girls Crew is back! In the second season of the hilarious webseries, the continuing adventures of BFFs Sophie (Lynn Chen), Leena (Sheetal Sheth), and Geraldine (Michelle Krusiec) and their book club have added a few new characters along the ride. There's Donatello (Leonardo Nam) as Sophie's man servant/assistant and
Joy Luck Club
member Tsai Chin as Lady Lee, Geraldine's elegant matriarch. There's also a special appearance by Parvesh Cheena (
Outsourced
) as an overly sensitive admirer of Leena's.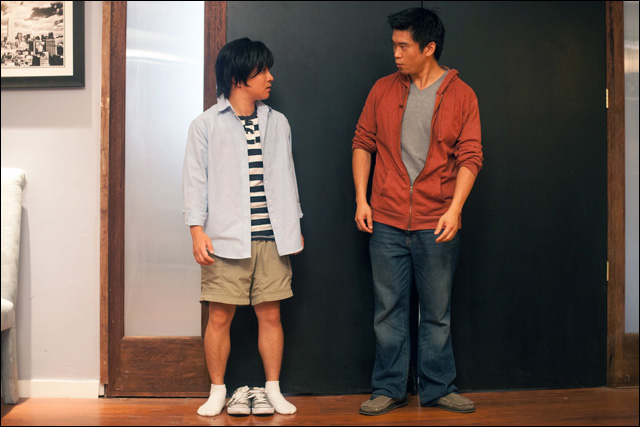 SAKE-BOMB
Directed by: Junya Sakino 2013 | 82 min.
Saturday, May 04 4:00 PM | Directors Guild of America 1
Sebastian is a bitter, self-deprecating wannabe Internet star from Los Angeles. He has recently been dumped by his girlfriend and on the look-out for someone new. When his cousin Naoto, a naive sake maker from Japan, shows up to find his own ex-girlfriend, Sebastian takes him to north California to find her. They are a clash of cultures waiting to happen. Someone has to break first. Together they meet a colorful group of characters as they come to grips with who they are and the true nature of the girlfriends they are pursuing.
BEST FRIENDS FOREVER
Directed by: Brea Grant 2013 | 82 min.
Sunday, May 05 7:30 PM | Directors Guild of America 2
Described as "a clever dark comedy and sci-fi horror movie, combining equal parts heartfelt road trip buddy film and apocalyptic disaster story, with two badass girls." Brea Grant is Harriet, a perpetually optimistic comic-book artist who dreams of escaping her past in Los Angeles and hits the road for a new life in Austin, Texas. Vera Miao is Reba, her seemingly devil-may-care BFF, dragged along for the ride. After nuclear bombs explode in four cities, the girls are forced to ask: When faced with the end of the world -- what is most important to you?
HISTORY, MEMORY AND REMINISCENCE
(Shorts Program)
Tuesday, May 07 7:00 PM | CGV Cinemas 3
Typhoon of Steel | Directed by Gena Hamamoto 2012 | 19 min.
Memory of Forgotten War | Directed by: Deann Borshay Liem, Ramsay Liem 2012 | 30 min.
A Flicker in Eternity | Directed by: Sharon Yamato, Ann Kaneko 2012 | 26 min.
Howard | Directed by: Carolyn Wong 2012 | 19 min.
Family, relations, and internal struggle are at the heart of this quartet of new works that range from wartime memories to hidden family secrets.
That's just a sampling of the packed lineup of features, shorts, panels and parties at this year's Los Angeles Asian Pacific Film Festival -- there's a little bit of something for everyone. For further information, including the full schedule, tickets, and venue details, go to the
LAAPFF website
. And I will see you at the film festival.