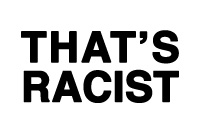 This week in Seattle, a man was indicted by a federal grand jury and charged with a hate crime in the brutal, racially-motivated assault of a Sikh cab driver:
Hate crime indictment filed in Wash. cabbie attack
.
49-year-old Jamie Larson is accused of attacking 50-year-old Kashmira Hothi last October, stomping on him as he lay on the ground and ripping out part of his beard -- all because he was wearing a turban.
Larson has been charged with one count of violating the Matthew Shepard and James Byrd Jr. Hate Crimes Prevention Act, which "criminalizes acts of physical violence causing bodily injury motivated by any person's actual or perceived race, color, national origin, religion, sexual orientation, gender, gender identity or disability."
If that's a checklist, it sounds like Larson earned his merit badge in hate crimes:
The afternoon attack came after Auburn police called a cab to pick up Larson, who was apparently too intoxicated to drive or walk.

According to charging documents, the STITA Taxi driver arrived at the Auburn police station to retrieve Larson. During the drive to Larson's Federal Way home, Larson began questioning the driver about his turban.

Larson then attacked the driver while making anti-Muslim comments, a Federal Way detective told the court. The driver was able to stop the car in the 1200 block of Southwest 301st Street, where police found him injured and Larson attempting to return to the parked taxi.

During the attack, Larson pulled out parts of the driver's beard and punched him repeatedly, according to charging documents. Police report the attack left the driver dazed and with a loose tooth.

Even after police arrived, Larson continued making bigoted comments about the driver, an immigrant from India. According to police, Larson referred to him derisively as Iranian and Iraqi, and used several anti-Arab slurs before also using an anti-gay slur.

"We have Americans fighting overseas in his country and why doesn't he go back to there?" Larson allegedly asked officers at the scene.

More here:
Feds indict alleged anti-Muslim bigot on hate crime charge
.
Conviction under the federal hate crime statute carries a potential penalty of 10 years in prison. Here's hoping he gets to enjoy all ten of those years in a cell. And here's the press release from the Department of Justice:
Washington Man Indicted on Federal Hate Crime Charge Related to Racially-motivated Assault
.