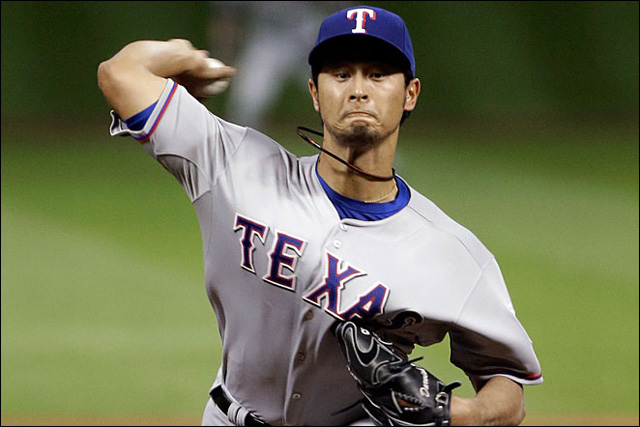 Baseball's back. First, something cool... then some of that good ol' social media racism. On Tuesday night, on the second full day of the major league season, Texas Rangers right-hander Yu Darvish came
this close
to pitching a perfect game against the Houston Astros, only to give up a single with two outs in the ninth inning. Bummer, but still an impressive feat:
Yu Darvish loses perfect game with 2 outs in 9th
.
And then came the racist tweets. In what has become a far too typical trend, some social media morons took to Twitter to brandish their ignorance and express some fantastically racist comments about Darvish, who hails from Japan. A bunch of these tweets have been conveniently collected on the
Public Shaming
Tumblr.
Here are a few highlights, in case you want to feel sad about, you know, America: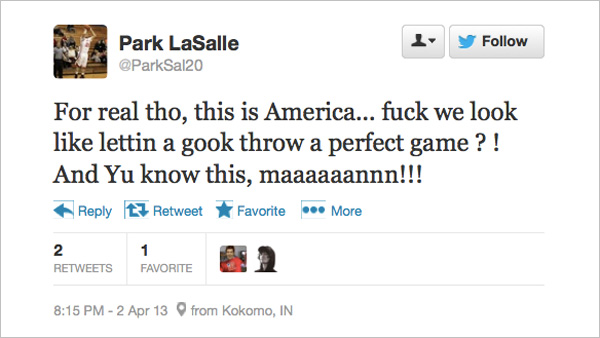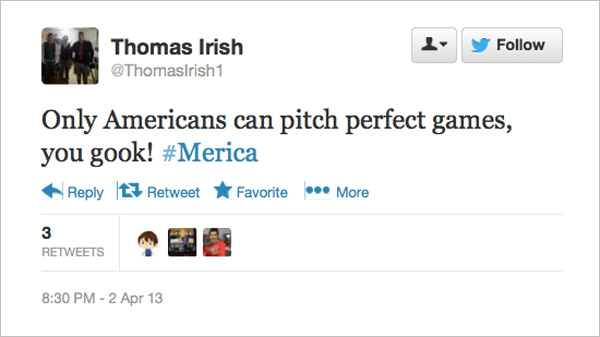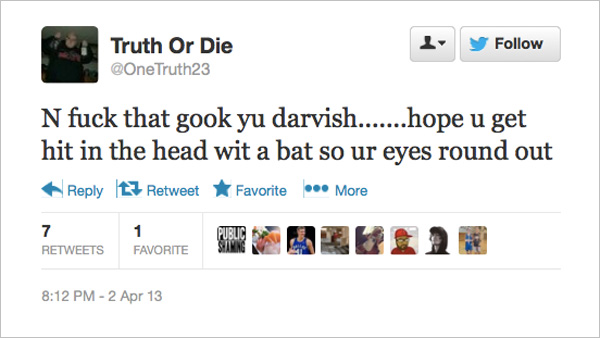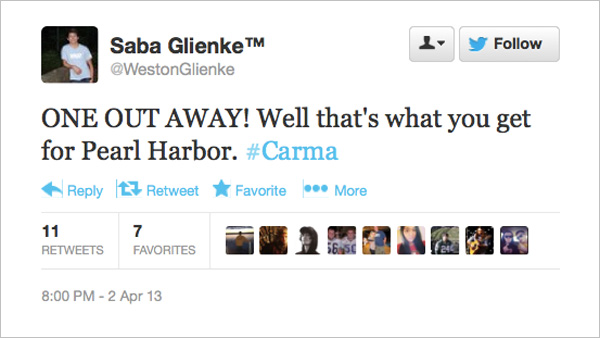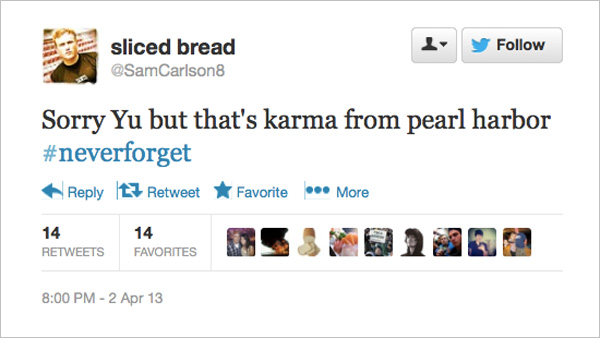 Enjoying this? There's lots more where that came from
here
.