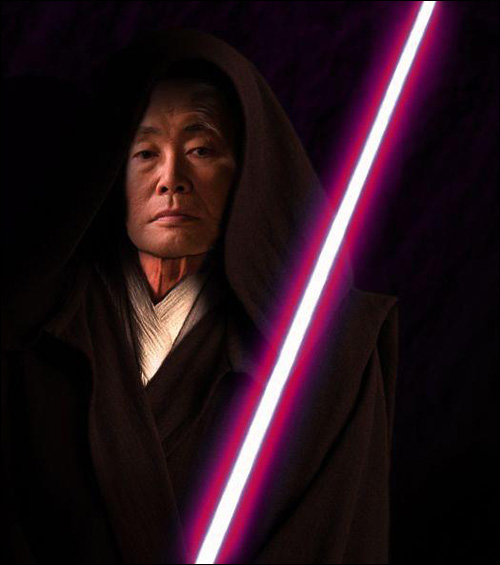 George Takei is indeed the one who will bring balance to warring factions of the sci-fi fan universe. Today on
Facebook
, the veteran
Star Trek
actor announced that he'll be starring in the highly anticipated new
Star Wars
movie. Here's some more information from Mr. Sulu himself:
Friends, I am thrilled to announce that I'll be starring in the Star Wars reboot directed by JJ Abrams. I'll be playing Master Ceti Maru, a member of the Jedi High Council. The new film, entitled "Star Wars: Galactic Empire," is greenlit and will begin filming sometime early next year. It is truly a moment for The Star Alliance. Thanks to all my fans for their decades of support.

In other news, today is April Fools' Day.