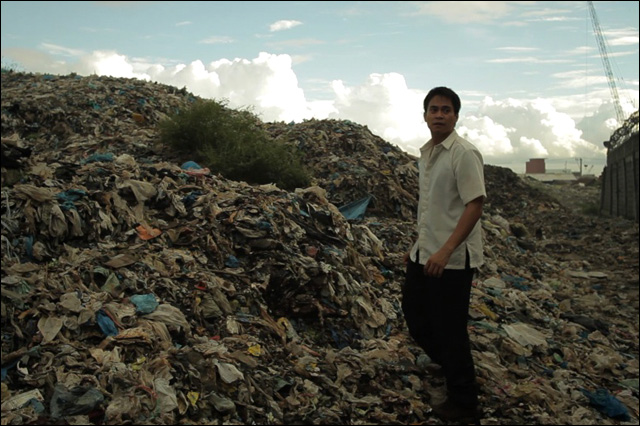 Movie fans! Before the summer movie season gets in full swing, I want to point your attention to the acclaimed Filipino indie thriller
Graceland
, directed by Ron Morales, opening this Friday. You can see it in select theaters starting April 26, or watch it now on iTunes, On Demand and digital download from the venerable Drafthouse Films. First, here's the trailer:
And here's some more information about the film:
In this unpredictable and tightly-paced thriller, family man Marlon Villar—a longtime chauffeur to corrupt Filipino politician Manuel Chango—is faced with an unthinkable predicament when he gets ambushed while driving both his boss's twelve year-old girl and his own daughter home from school one afternoon. In the chaos of the kidnapping attempt, things go horribly awry and Marlon's daughter is taken and held for ransom instead. Desperate to save his daughter, Marlon must navigate the conflicting motives between the ruthless kidnappers, untrustworthy Chango and determined detectives eager to name him a suspect without letting on the wrong girl was taken hostage. As events progress wildly unaccording to plan, Marlon, Chango and their families are forced into a rapid downward spiral of deceit and betrayal that will leave no one innocent.

Definitely worth checking out. For further information about
Graceland
, including the full theatrical schedule, or to purchase and download the film directly to your device, head over to the Drafthouse Films
website
. Also check out the
New York Times
review of the film:
A Land of Hope and Dreams, Dashed
.