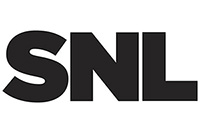 Got this awful-looking casting call passed along to me...
Saturday Night Live
is apparently looking for someone to play a character named "DJ Baby Bok Choy," described as a mid 20s-30s chubby Asian male, conversational/fluent in Mandarin... and comfortable wearing a giant diaper. They're also looking for male and female dwarves. Do I even want to know what kind of sketch
SNL
is planning? Here's the breakdown:
SATURDAY NIGHT LIVE FILM UNIT
Episodic
SAG-AFTRA

Production Coordinator: Tom Carley
Casting Director: Jeffrey Gafner
Interview Dates: TBD
Callback Dates: TBD
Shoot/Start Date: 5/16
Pay Rate: $153 + 10%
Location: New York

[ DJ BABY BOK CHOY ]
Mid 20s - 30s. Chubby, Asian Male (think Sumo). Conversational/fluent in Mandarin/Chinese needed as role might speak. ACTOR MUST BE COMFORTABLE IN GIANT DIAPER...CO-STAR

[ MALE DWARF ]
All ages. Attendee at a wedding. Muscular is a plus...NON SPEAKING CO-STAR

[ FEMALE DWARF ]
All ages. Attendee at a wedding...NON SPEAKING CO-STAR

This can't be good.
UPDATE: "DJ Baby Bok Choy" pertains to Bill Hader's club kid Stefon character, in reference to one of the many nightlife highlights he's mentioned over the years. According to Stefon, DJ Baby Bok Choy is "a giant 300 lbs Chinese baby who wears tinted aviator glasses and he spins records with his little ravioli hands."