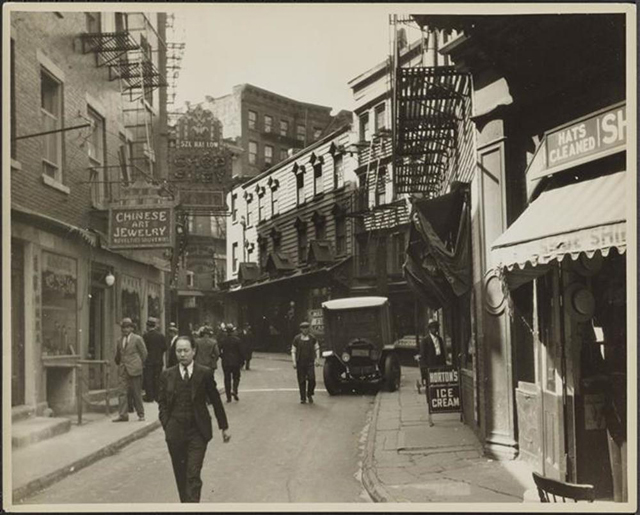 24 Photos Of Chinatown From Before You Were Born
: Gothamist has posted a collection of amazing vintage photographs from New York City's Chinatown, from the late 1800s to 1940.
Lucy Liu Talks Candidly About Racism And Stereotypes In Hollywood
: Lucy Liu is perfectly happy naming, and talking about, the elephant in the room: racism is a problem in Hollywood.
America's newest Public Enemy No1: The humble pressure cooker
: Sandip Roy on the Boston bombing suspects, pressure cookers, and South Asian cooking.
The New TV Season, One Stereotype at a Time
: The broadcast upfronts, held in New York last week, offered a first look at 35 new prime-time television shows due in the 2013-14 season. Based on the trailers released by the major broadcast networks, here are a few characteristics of made-for-TV America.
Seeking College Edge, Chinese Pupils Arrive in New York Earlier
: A growing number of teenagers from wealthy families in China are attending schools in New York City, seeking an advantage in admission to American universities.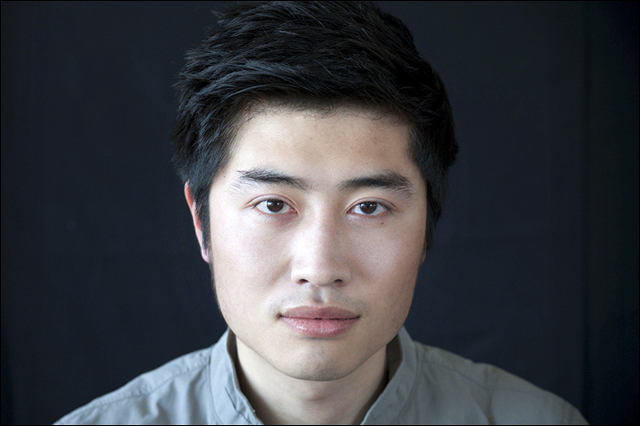 When Does Plastic Surgery Become Racial Transformation?
Leo Jiang grew up in an English industrial town, emotionally scarred by bullies who taunted him about being Chinese. A few years and tens of thousands of dollars later, he's not really Chinese anymore.
Criticism of Veterans Affairs Secretary Mounts Over Backlog in Claims
: Veterans Affairs Secretary Eric Shinseki is facing major criticism for his agency's overwhelming backlog of addressing disability claims filed by wounded or ill veterans.
Tammy Duckworth, Tulsi Gabbard Slam Military's Handling Of Sexual Assault Cases
: Rep. Tammy Duckworth and Rep. Tulsi Gabbard -- both Iraq War veterans -- recently appeared on CNN's
State of the Union
to respond to the Pentagon's report on military sexual assault cases, and called for change to a broken system.
For Asian Undocumented Immigrants, a Life of Secrecy
: While the Latino community has a number of high-profile, openly undocumented spokespeople, young Asian immigrants who call America home are struggling with few resources and fewer role models.
Democrats seek to ease Asian American concerns over family visa changes
: Democrats on the front lines of immigration reform have been reaching out to Asian Americans this month in an effort to ease concerns over major changes in family visas.

The 2013 People Issue
: George Takei, Janice Min, Prince Gomolvilas and The Fung Brothers are some of the names among
LA Weekly's
annual roundup of Los Angeles' most intriguing people.
Tiger Babies Bite Back
: Kim Wong Keltner's
Tiger Babies Bite Back
, Professor Su Yeong Kim's research on Asian American parenting techniques, and reflections on Jeff Yang's own ma and pop -- the
Wall Street Journal's
Tao Jones column takes on Mother's Day.
Tiger Mom Amy Chua Responds to Tiger Baby
: Over two years after Amy Chua's
Battle Hymn of the Tiger Mother
was published, the author talks about her reaction to Keltner's new memoir.
Are 'Tiger Babies' Breaking The Cycle?
: Kim Wong Keltner, Jeff Yang, and cookbook author Anupy Singla come together to discuss "Tiger parenting" on NPR's "Tell Me More".
How social media created (and destroyed) Tila Tequila
: Thanks to MySpace, Tila Nguyen rose to fame as Tila Tequila. On her messy and very public descent.
Saniya Chong is Parade's 2012-13 Girls Basketball Player of the Year
: With a scoring average of 34.4 points per game, Saniya Chong of Ossining High School is the 2012-13 Parade All American Team's Girls Basketball Player of the Year.