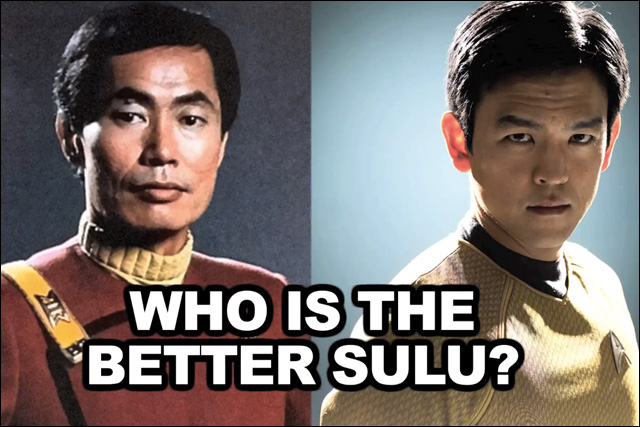 Our friends Patrick and Stephen from National Film Society recently posed a difficult question to Asian American
Star Trek
fans -- which Sulu is better?
George Takei or John Cho?
You might have your favorite, but the folks in this video appear to have a hard time making up their minds. Both Sulus are quite charming in their own right. Check it out:
With all due respect to John Cho, for me, it will always be George Takei. OH MY.