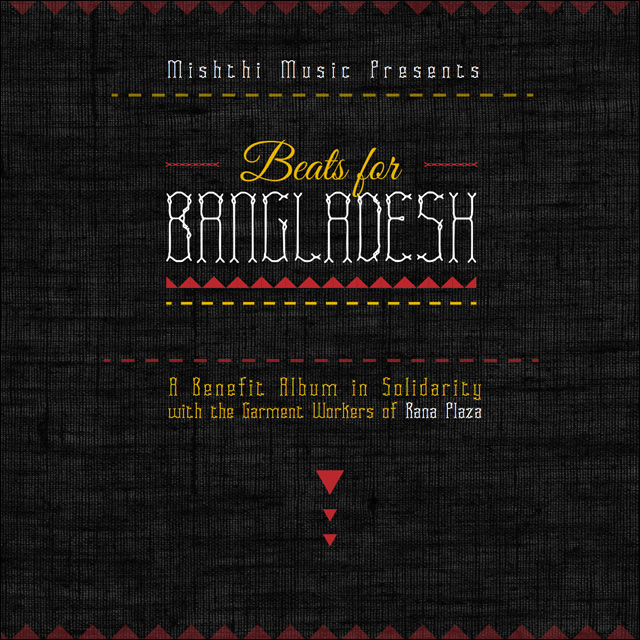 On April 24, an eight-story commercial building collapsed in the Savar district of Dhaka, Bangladesh, killing 1,127 and injuring over 2,500 people -- mostly women working in the five garment factories operating inside Rana Plaza. It is considered to be the deadliest garment factory accident in history, as well as the deadliest accidental structural failure in modern human history. Question: What can you do to help?
Mishthi Music presents
Beats for Bangladesh: A Benefit Album in Solidarity with the Garment Workers of Rana Plaza
. The album includes an eclectic 26 tracks for a donation of $15 (or more). Donations will go directly to the Bangladeshi Center for Workers Rights, the group on the ground helping the orphans and families of the victims of the Rana Plaza collapse.
Here's one way. Presented by the music blog
Mishthi Music
, the album is executive produced and curated by world reknowned hip-hop artist Brooklyn Shanti, and political activist/writer Tanzila 'Taz' Ahmed. It features a strong mix of tracks by South Asian artists from the across the United States and beyond. You can listen to the preview below:
The album is available for download from
Bandcamp
. For further information about the project and how you can get involved, visit the
Beats for Bangladesh
website
and follow updates on
Facebook
.