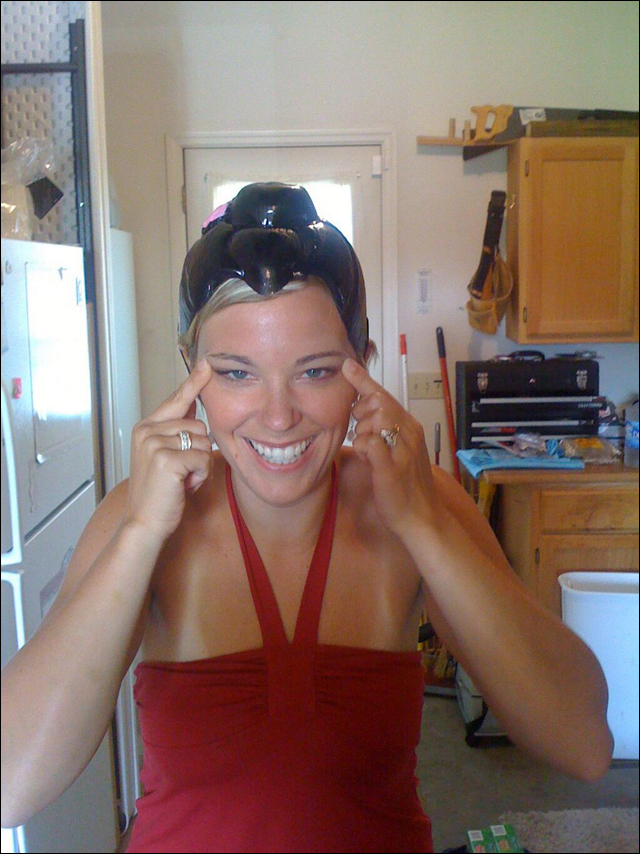 Oh, hell no. Guess who's doing the chink-eye this time? This godawful photo of reality TV mom Kate Gosselin has been making the rounds:
Kate Gosselin Appears To Make Racist Gesture In Twitter Photo
.
Gosselin burned through her fifteen minutes of fame on the TLC reality television show
Jon and Kate Plus 8
, which chronicled her and her Korean American now-ex-husband's crazy life as the parents of eight adorable children. That, of course, ended in bitter divorce and tabloid-fueled sadness.
I don't know when this photo of was taken. It recently surfaced on
Twitter
. You'd think someone who is a mother to
eight Asian American children
would exercise a little more sensitivity. But there she is in some kind of weird-ass hairpiece, making sweet
racist
eyes at the camera. You go, Kate.
It's the international gesture for "ching chong." More here:
Photo Shows Kate Gosselin Mocking Asians, Sparks New Controversy & Demands For Explanation
.