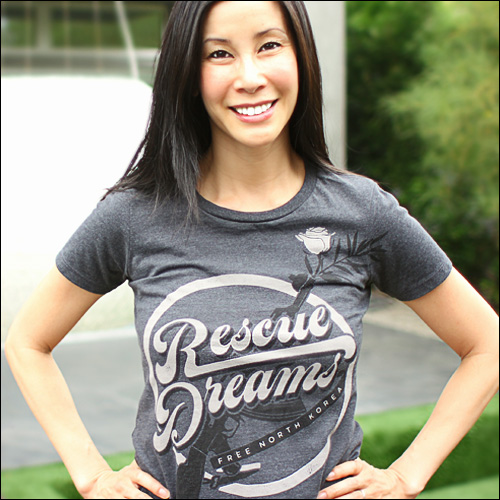 Sevenly
is a t-shirt company that raises money for charities. This week, they're donating $7 of every item sold to help
LiNK
(Liberty in North Korea). Support funds will go towards the undercover rescue mission of North Korean refugees who are currently in hiding. Every $2500 funds another rescue mission:
The campaign only runs through June 17, so peruse Sevenly's
goods
and make a purchase -- your support will help save North Korean refugees from abuse, slavery and torture. As an added bonus, if this campaign gets shared 7,000 times, the SG Foundation will donate an additional $10,000 to the cause.
To learn more about LiNK's 100 Refugee Rescues campaign, go
here
.