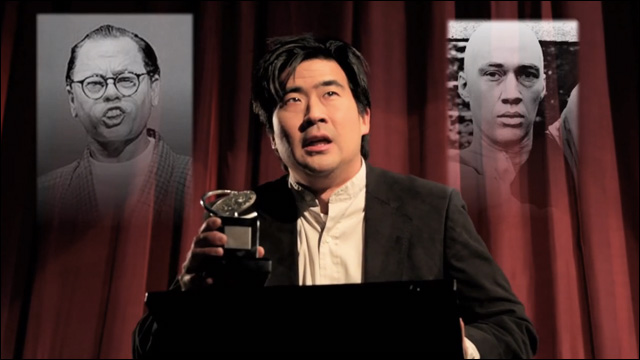 Yellow Face
, YOMYOMF's screen adaptation of the award-winning play by David Henry Hwang, premiered over the weekend exclusively on YouTube in
two
parts
. And it's pretty fantastic.
Directed by Jeff Liu, and starring Ryun Yu, Christopher Gorham, Linda Park, Sab Shimono, Emily Kuroda, Ki Hong Lee and Justin James Hughes, the play follows the misadventures of an Asian American playwright named DHH, who leads the protest against the yellow face casting, only to mistakenly cast a Caucasian actor in an Asian role in his own play. Dude, that sucks.
Watch the entire feature-length production below:
Huge props to the cast, crew and the entire YOMYOMF bunch for putting together such a great production. For more content from YOMYOMF, be sure to subscribe to their
YouTube channel
.