Guest Post by Roy Choi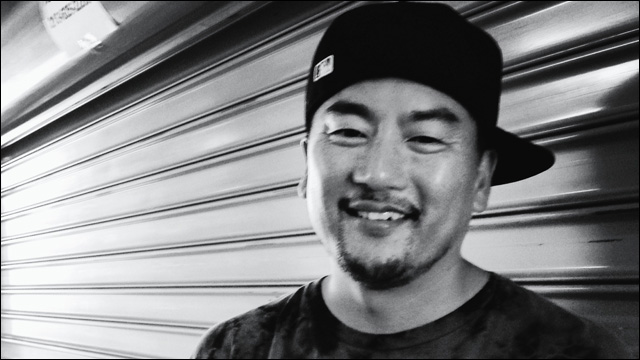 Hey, folks! I'm on vacation, taking a much-needed blog break. Some batteries need recharging. But don't worry -- I've enlisted the generous help of some great guest bloggers to keep things fresh around here while I'm gone. Here's Roy Choi with a list of things that make him angry.
Phil asked me to write a post.
I said yes.
Here you go.
All the things I'm angry about and sometimes wonder about:
The Trayvon Martin case.
Shitty K-Pop music.
Do anime and cos-play girls get down at these conventions?
Why the American public seems to think it was just one guest on the LA Koreatown episode of CNN's
Parts Unknown with Anthony Bourdain
. I was surely the Sizzler guy to many.
How the joke that saying all Asians look the same has gone to just straight assumptions. The PC world has driven it even further down the subconscious to where they don't even contemplate it anymore, it's just automatic.
I'm angry about the food served at schools in the hood and prisons.
I'm angry that our rehabilitation system is just one long punishment with no intention of actually living up to the rhetoric.
I think about how the handbag and couture industry would plummet if it weren't for Asians buying and producing.
I'm angry at Americans for not wanting work that gets shipped to China.
I've been angry at the Korean evangelical church system for years. Fucking crooks.
Still fuck the word fusion.
Fuck canned sliced black olives.
I still get angry at that look you get at restaurants from some staff when you come in minority deep.
In a way all that happened now is Korean BBQ became the new Orange Chicken or the new Fajitas. Blurred windows into cultures, like border towns.
Am I mad about it? I don't know.
I just get angry at when things settle into simple generalizations.
Fuck that show
The View
.
The mixology movement seems like it needs a new shot in the arm.
Fuck a snooty barista. That whole culture needs to chill sometimes. Suspenders and a brim don't make you smarter.
Fuck the pay for chefs in the industry compared to the exploitation of the celebrity of it. We still make working class salaries even at the top.
LA hip hop radio stations suck.
I get angry when people who aren't chefs call themselves chefs.
Racism is as strong as ever out there, just cloaked differently. If you don't believe that then maybe you're the one doing it.
These are just off the dome. I'm usually just angry about late ticket times and getting food out of the kitchen. Mostly I'm in a place to feed and give nourishment to change.
But I do think about weird shit all the time.
Thanks and see you on the streets.
Papi
| | |
| --- | --- |
| | Roy Choi is "That dude who came up through LA and OC. Cooked at greasy spoons to silver spoons. Left it all to find himself back on the streets in Hollywood and Koreatown, but this time, making tacos with friends that would change a city forever." |