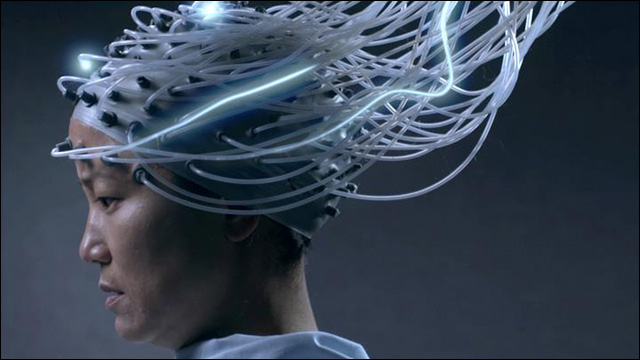 Advantageous
, directed by Jennifer Phang and co-written with actor Jacqueline Kim, is a new sci-fi feature about a mother and daughter struggling to survive together in 2041. Originally conceived as a short film for the ITVS mini-narrative series
Futurestates
, they're making it into a feature, and are currently in the home stretch of a
Kickstarter campaign
to make it happen. Can you help?
The story concerns Gwen, a spokeswoman for a cutting-edge biotech firm, who considers a dangerous, breakthrough technology that is the only hope for a better life for her daughter. The story takes place at a tipping point in artificial intelligence and neuroscience and speculates on the impact of a *
singularity
on the future of the lives of women and girls. Watch this video for more information on the project:
Jennifer Phang is an award-winning filmmaker, and the short film version of
Advantageous
has already garnered a lot of praise on the film festival circuit. How about helping the feature version become a reality? The goal is to raise $30,000 by July 12. Time is running out! For further information about the project, and to make a pledge, head over to
Kickstarter
.