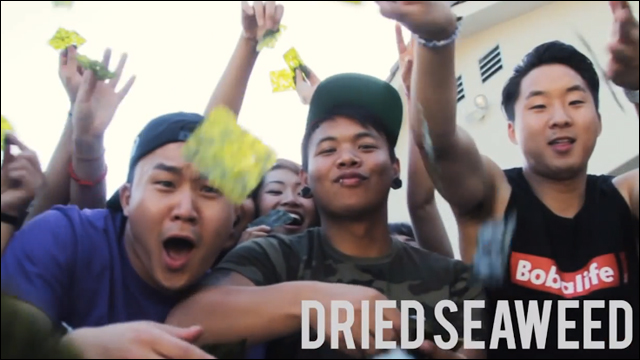 Do you like Asian food? The Fung Brothers love Asian food in all shapes, sizes and smells -- no matter how weird. They love it so much, the comedic rap duo partnered with singer/songwriter AJ Rafael and the premier supermarket chain 99 Ranch to make this funny, epic music video,
"Asians Eat Weird Things."
Damn right, Asians eat weird things -- and they're not ashamed:
Making it rain with the dried seaweed. This is an anthem for all the Asian kids who got laughed at for bringing home cooking to the school lunch table. For more videos from The Fung Brothers, subscribe to their
YouTube channel
. For more music from AJ Rafael check him out
YouTube
too.