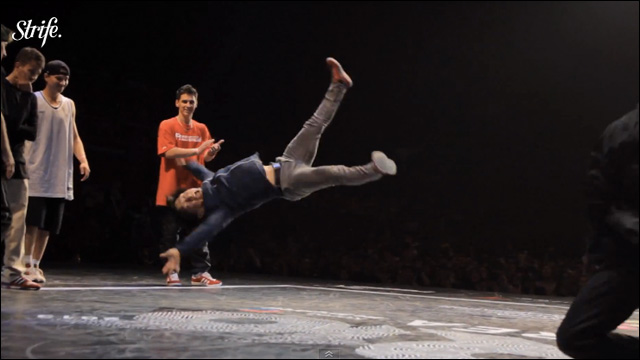 Damn, I just spent the last hour watching b-boy videos. It was time well spent. You can always count on Korean b-boys throwing some crazy, never-before-seen s%*t in their routines. Case in point, Morning of Owl doing some inexplicable feats of holy amazeballs in this battle at the R-16 international b-boy tournament in Seoul. This is the kind of
clip
that gets ya viral:
Oh, you like that? Here's the
full video
of Morning of Owl's semifinal battle against Slavic United (who, let's be honest, were waaaaaay out of their league):
More battling. Here's
video
of Morning of Owl's battle against Melting Force of France:
And here's the epic
final battle
between Morning of Owl and Body Carnival of Japan:
Finally, slowing down the pace a bit, here's Morning of Owl's
performance
at R-16:
Downright poetic.