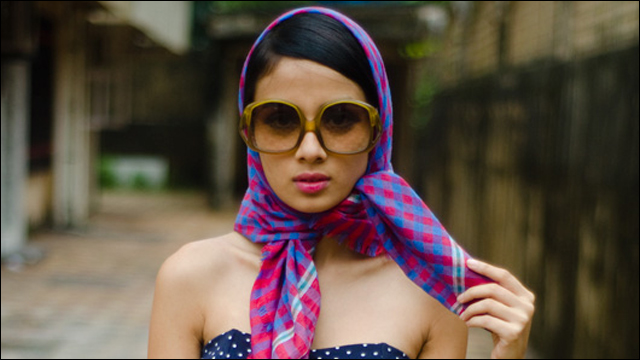 30 Incredibly Chic Street-Style Photos From India
: A cool Buzzfeed gallery of street stylin' folks in India.
The Japanese-American Internee Who Met Malcolm X
: NPR's Code Switch covers the brief friendship between civil rights leaders Yuri Kochiyama and Malcolm X, drawing connections between the Black Power and the Asian American movements.
The Origins of 'gook'
: Recently, a young man on the street called Soya Jung a 'gook.' Where does the word come from, anyway? What is the history of 'gook'?
Why Are Asians So Racist?
: Why do Asians hate black people? Why do Asians only stick with other Asians? ChangeLab's Scot Nakagawa grapples with the questions he often gets asked on Asian Americans and racism.
The Asian College Bubble: Self-Segregation or Something More?
: The Fung Brothers' recently released a video on the pros and cons of having mostly Asian American friends in college. So, is allowing yourself to spend time in a social network that caters to a particular ethnic group okay?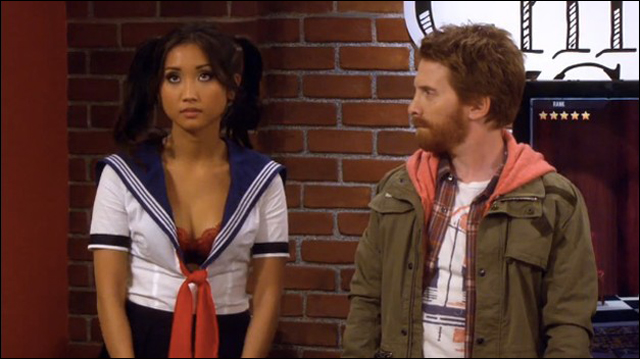 Is TV Racist Against Asians?
Why don't viewers take more offense to racism against Asians on TV? A HuffPost Live discussion with Jeff Yang and Youyoung Lee on Seth MacFarlane's racist new sitcom.
The First Romance of a Casual Fangirl of Colour
: In this post for the recently launched Nerds of Color blog, Jenn writes about the Yellow Ranger, fangirldom, and comic book diversity.
'Mixed Kids Are Always So Beautiful'
: Nicole Soojung Callahan on having mixed race children and fielding all the problematic comments on their "ambiguously ethnic" appearance and why people find them beautiful.
The Question No American Should Need to Ask: "Who is Kenneth Bae?
Since November 2012, U.S. citizen Kenneth Bae has been in prison in Pyongyang, North Korea. So far, the U.S. hasn't disclosed any plans to secure his release.
10 Questions: Public Education Advocate Helen Gym
: 10 Questions, a weekend feature on NBC10.com, interviews our friend Helen Gym, the founder of Parents United for Public Education, an organization advocating for a strong Philadelphia public school system.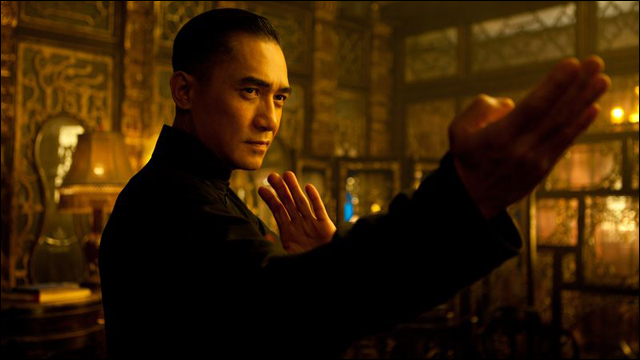 Renowned Kung Fu Master Inspires Slew Of Action Flicks
: Ip Man, a kung fu master and Bruce Lee's teacher, is the main character of Wong Kar Wai's latest film,
The Grandmaster
. NPR talks Ip Man's life, and why there are suddenly so many darn flicks about Ip Man.
Can This Man Fill Jet Li's Shoes?
: Eddie Peng will star as legendary Chinese folk hero and martial artist Wong Fei-hung in
Rise of the Legend
-- a role made famous by Jet Li and Jackie Chan.
'Write Your Life, Live Your Faith'
: Gene Luen Yang's upcoming two-volume graphic novel
Boxers & Saints
tells the story of the Boxer Rebellion from two different perspectives. Here, Yang talks about his faith and its relationship to his work.
Farm Schooling
: When he received the Lillian and Joseph Leibner Award for Distinguished Teaching and Advising from Tufts University this spring, professor of Japanese Charles Shirō Inouye recalled the legacy of his father's lessons in agriculture -- and how they apply to a life in the classroom.
Affordable Care Act: Creating Health Access for Asian Americans and Pacific Islanders
: The Affordable Care Act can reduce health disaparities in the U.S. Here's what it can mean for healthcare in the Asian American and Pacific Islander communities.