The Shark Club is ordered to pay Indian complainants $10,000 each for denying them entry.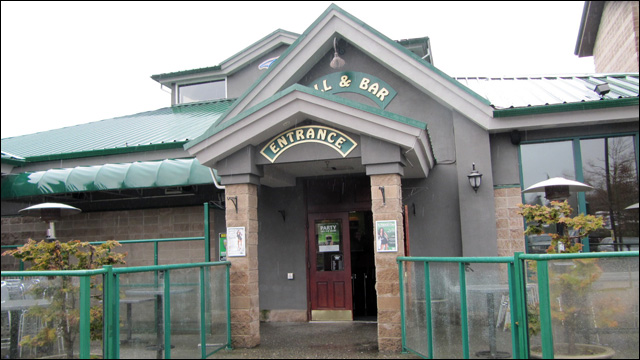 News of discrimination out of the Vancouver area... The B.C. Human Rights Tribunal recently ruled that a restaurant in Langley racially discriminated against three patrons of Indian descent when they were denied entry:
Human rights tribunal finds men were racially discriminated against by Langley Shark Club
.
Surinderjit Rai, Manjit Gill and Manjinder Gill tried to get into a graduation party at the Shark Club two years ago, but were told they could not join the rest of their party already in the restaurant and given bogus excuses by the doorman about reservations and tickets, while white customers were not given the same treatment.
The tribunal ordered to the Shark Club to pay the three complainants $10,000 each for injury to dignity and self-respect:
According to facts laid out in the tribunal's decision, the three arrived 15 minutes late for their reservation and were told they could not join the rest of their 20-person party — already inside.

The group was then told by doorman Andrew Schmah that the restaurant had been reserved for a ticketed party and they could only enter if they purchased a ticket or were on a reservation list for which they were not late.

After offering to purchase tickets for the event and pleading with the doormen to let them in — to no avail — the group asked several Caucasian customers whether they had reservations or tickets for the restaurant and found several cases where that was not the case.

The situation escalated when Rai asked Schmah for his name and, not confident the doorman had been truthful, took a single photograph. Schmah then assaulted Rai and the group called police. Meanwhile the rest of their party had left the restaurant.

Pow. Feel the hammer of justice, y'all. More here:
Tribunal orders restaurant to pay trio $10k each
.