From losing his head to battling himself, Kenichi takes the TV talent competition's top prize.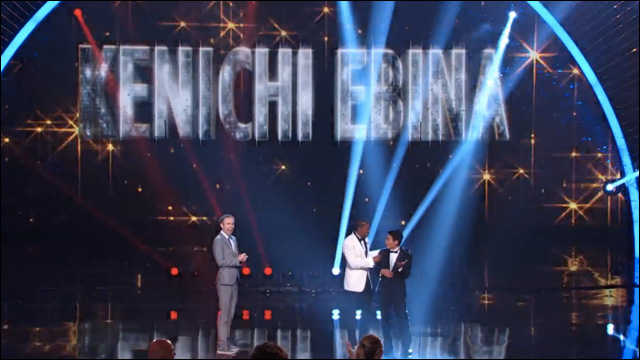 Well, it's been quite a week for televised competitions with "America" in the title. First, Nina Davuluri wins Miss America 2014, becoming the first Indian American woman to wear the crown. (And, as you may have heard, drawing the vocal hate of online racists. But whatever, haters.) But wait! There's more.
Last night, Japanese dancer Kenichi Ebina was
named winner
of the NBC talent competition
America's Got Talent
. From the moment he stepped on stage for his first audition, he consistently wowed the judges and charmed the crowd with an earnest attitude and show-stopping style -- the kind of act that deserved $1 million and a Las Vegas show. And America agreed, voting him the winner of Season 8.
Here a recap of Kenichi's journey on the show. His audition, where he famously lost his head:
Kenichi becomes part of a live video game:
Kenichi takes an artistic turn with angel wings:
Kenichi versus Kenichi:
Kenichi revisits his audition routine, remixed for the finale:
Kenichi's epic final performance:
Kenichi performs with Il Divo and Heather Headley:
And the winner is...
Congratulations, Kenichi Ebina! See you in Las Vegas.