And a very special message for Jeremy Lin.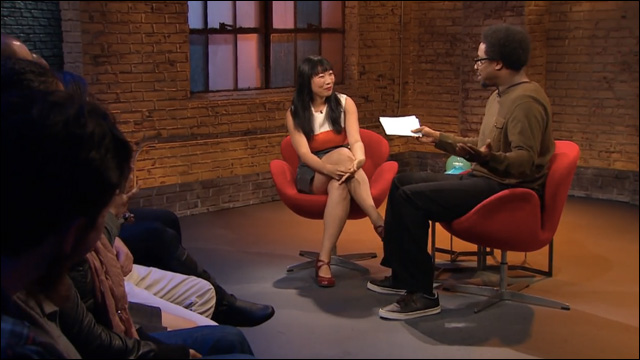 If you missed Kristina Wong's awesome appearance last night on
Totally Biased
,
here you go
.
Within the first two minutes of sitting down (after crazy-hugging host W. Kamau Bell), she just throws it out there: "I have nothing against white people... Some of my best friends are white people... but white people say some really stupid shit." On cable television.
This woman is amazing
. Check it out:
Did I mention that Kristina also has a very public obsession with Jeremy Lin?
Oh, and for your reference, here's that fiery XOJane article Kristina wrote about Asian fetish dudes that they mention in the segment:
9 Wack Things White Guys Say to Deny their Asian Fetish
.