So f%$king what.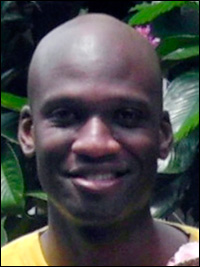 This week, as we mourn and try to make sense of the mass shooting at the Washington Navy Yard, which took the lives of thirteen people, the media has turned its attention to the background of gunman Aaron Alexis... including his relationship history. And so we have this
"exclusive" report
that tells us what nobody really needed to know: Aaron Alexis apparently had a thing for Asian women.
According to
The Telegraph
, Alexis had a string of failed would-be relationships with Asian women over several years before Monday's massacre, including "a young Thai girl, a Japanese woman in Tokyo, and a Filipino nurse in America." That is some crack journalism. And the point of this revelation is...?
All the Asian women made him do it? And video games. Bullshit.
Alexis apparently pursued a lot of relationships with Asian women. And he wasn't very good at it. The end. Yes, we've known many of those dudes. Maybe that made him creepy, or perhaps unlucky in love. But a "string of failed relationships with Asian women" is neither headline-worthy, nor explains why he shot twelve people to death. Try again,
Telegraph
. Next time with something relevant.