Special one-night-only Season 2 screening at the Landmark Theater in Los Angeles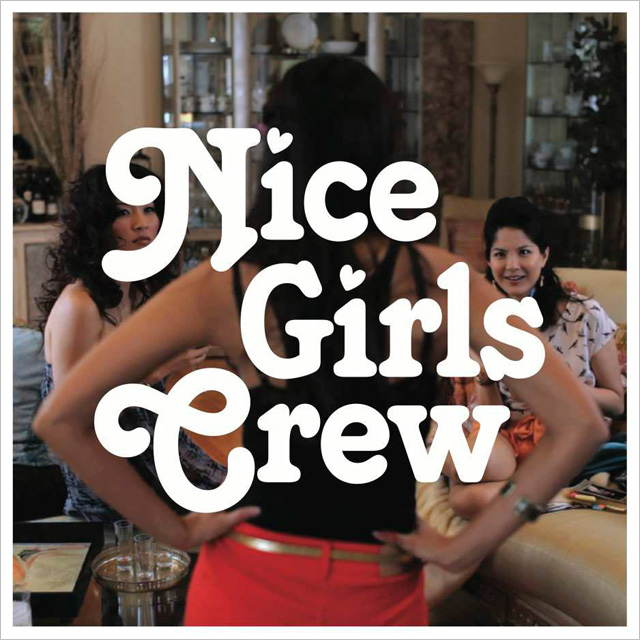 They're baaaack. The hilarious webseries
Nice Girls Crew
return for a second season. Lynn Chen, Michelle Krusiec and Sheetal Sheth are back as Sophie, Geraldine and Linsa -- three best frenemies forever in one crazy-ass book club. Before you do anything, be sure to catch up on season one
here
.
Season two expands the wacky world of
Nice Girls Crew
, introducing new characters played by Leonardo Nam, Parvesh Cheena, Anthony Ma and the iconic Tsai Chin as Geraldine's worldly mother, and getting down and dirty with cupcakes, manservants, self-help books and outdoor competition.
If you're in Los Angeles, they're setting things off with a special
one-night only screening
with cast and crew on Thursday, September 26 at the Landmark Theater. I'll be there to serve as emcee and lead the Q&A. Won't you come out? Here are some more details about the screening:

NICE GIRLS CREW, Season 2

Thursday, September 26, 2013
7:00 PM to 9:00 PM (PDT)

Landmark Theater
10850 W Pico Blvd
Los Angeles, CA 90064

IN PERSON! Lynn Chen, Michelle Krusiec, Tsai Chin, Anthony Ma

They're baaaack! After a sizzling debut in 2012, Sheetal Sheth, Lynn Chen and Michelle Krusiec return in this CAAM-produced comedy about three best frenemies and their cray cray antics in a book club.

Sophie (Chen) is the human Rainbow Brite, wreaking sunshine even as she reveals her inner Dexter. Geraldine (Krusiec) is the badly permed, cult-leader potentate, whose talents range from interpretative dance to balancing martinis. And Leena (Sheth) is the unabashed thug-ess in heels, whose constant refusal to actually read any books is matched only by her trademark tardiness.

In Season 2, the book club moves to Sophie's home, where the young entrepreneur capitalizes on a booming cupcake business and hires a personal assistant, Donatello (the dashing Leonardo Nam, The Perfect Score; The Fast and the Furious: Tokyo Drift). Leena takes an immediate interest in this hunky new help, providing a very loose interpretation of the term "manservant." Meanwhile, Geraldine goes deep into the world of motivational speaking, morphing into a self-ordained self-help guru.

We're also introduced to Geraldine's worldly, if slightly raunchy mother, played by iconic actress Tsai Chin (Joy Luck Club), and guest appearances from comic maverick Parvesh Cheena (Outsourced, Friend Me), and Internet darling Anthony Ma.

Join the cast and crew of NGC2 afterward for a lively Q&A and be one of the first to watch the second season of your favorite book club gang!

It's going to be fun. Get your tickets
here
. For more updates, follow the
Nice Girls Crew
Facebook page
.