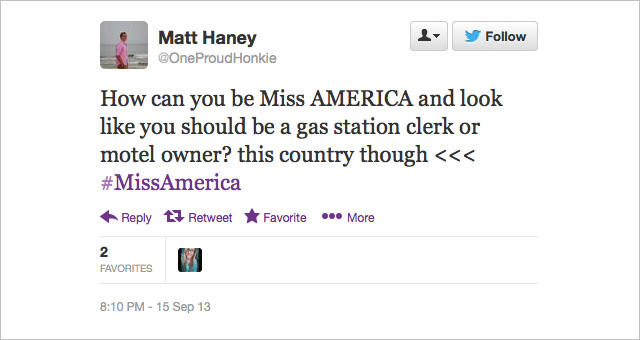 12 People Who Don't Realize That #MissAmerica Is In Fact... American
: Tonight, Miss New York, Nina Davuluri from Fayetteville, NY was crowned Miss America 2014, becoming the very first Indian American winner in the pageant's history. Here are twelve people who don't realize (or don't care) that she is American.
A Human Moment From the Most Isolated Place in the World
Jieun Baek took a trip to the DMZ from North Korea's side, and had a clandestine conversation with an officer. A great anecdote.
Feminism and Race: Just Who Counts As A 'Woman Of Color'?
NPR's Code Switch is focusing on the tensions and challenges in feminism along issues of race. This time,
Filthy Freedom's
Lindsey Yoo talks about the #solidarityisforwhitewomen conversation and how Asian American women are often overlooked when talking about issues affecting women of color.
A Queer Aperture: Mia Nakano and the Visibility Project
Mia Nakano, the founding photo editor for
Hyphen Magazine
, is now heading up the
The Visibility Project
, an effort to "engage an identity that includes race, diasopra, gender, and sexuality." Awesome.
Cultural Stigma Hurts Asian American Teens with Depression
In this first installment of a three-part series on Asian Americans and mental health, we learn how cultural stigma can stop teens from getting the help they need to deal with their depression.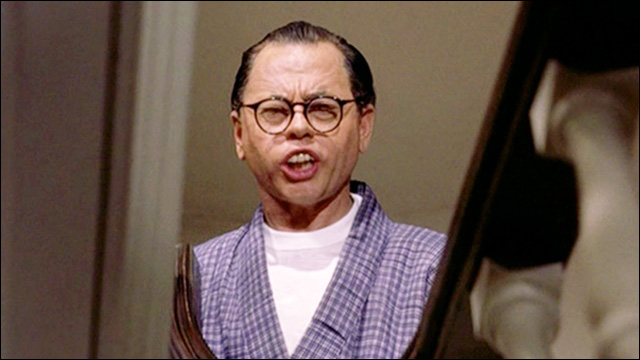 YOMYOMF Rewatch: Breakfast at Tiffany's (1961)
Breakfast at Tiffany's
is a classic film that tells the story of a young writer who moves to New York and falls for his eccentric and beautiful neighbor. The movie is almost perfect, except for one thing: the character of Yunioshi the landlord, played by Mickey Rooney in yellowface.
The Problem(s) With Miss Saigon (or, how many stereotypes can you cram into one Broadway musical)
The romanticization of human trafficking, the Asian woman as a sexual object, the white savior stereotype… And the list goes on for reasons why you shouldn't support Ordway's production of
Miss Saigon
.
Chinese names blend traditions, drama
In this LA Times "Column One" story, Cindy Chang writes about how, for generations, her family rlied on a Chinese poem to provide names. This time, their method had to sound proper in Korean as well.
Deltron 3030 Returns! Dan the Automator Speaks
Deltron 3030: Event II
is the sequel to the 2000 collaboration between Dan the Automator, Kid Koala, and Del the Funky Homosapien. Here, Dan the Automator talks about the making of the album and the upcoming live tour.
Who Is Priyanka Chopra? Bollywood Beauty Makes a Splash on NFL's 'Thursday Night'
: Priyanka Chopra is a Bollywood icon and a massive star in her native India. Now she's making a name for herself Stateside by starring in the opening sequence of NFL Network's
Thursday Night Football
.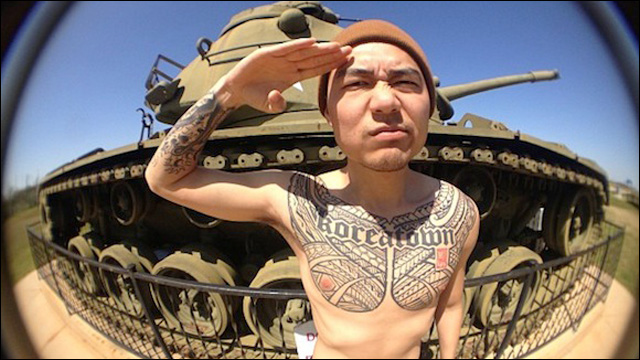 Straight Outta K-Town: Dumbfoundead
Jonathan Park, aka Dumbfounded, grew up in LA's Koreatown but didn't always love it. On the road he took to rap and learning to embrace his K-Town roots.
Whether it's Food Or Style, TOP CHEF Winner Kristen Kish is in Control
Kristen talks about life after claiming the title Top Chef (the second woman to win in 10 seasons of the show) -- working as chef de cuisine at Menton and an upcoming trip to Korea, where she was born before being adopted at 4 months.
5 questions for 'The Partner Track' author Helen Wan
Helen Wan was tired of the available literature targeted toward Asian American women: tiger parents stifling life choices plus interracial romance plus 'moon,' 'jade,' or 'dragon' in the title. Her novel,
The Partner Track
, will be published this week and looks at the ways in which race, gender, and class play out in professional work spaces.
On Nina Jacobson, Casting, and Crazy Rich Asians: A Q&A with Kevin Kwan
: Word & Film talks to author Kevin Kwan about the movie adaptation of his hit novel
Crazy Rich Asians
, his hopes for the project, and his favorite film of all time.
Behind the Mind of Frank Gehry: An Interview with Edwin Chan
An interview with Edwin Chan, a design partner at Frank Gehry Architects for 25 years, about Gehry and the many cultural and institutional projects Chan worked on before starting his own practice, EC3.