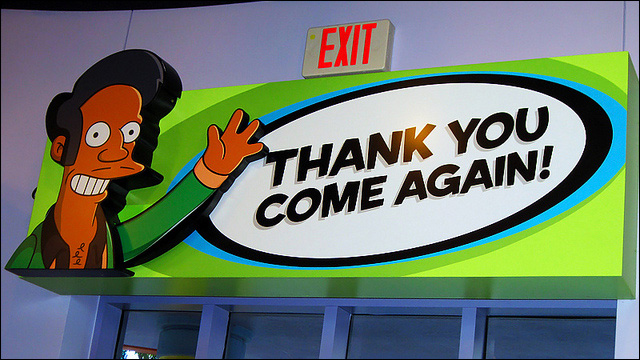 Is It Time To Retire Apu?
: Spelling Bee competitions, leading roles in comedies, Miss America titles. It's been a big year for Indian Americans, but one man has stayed the same for nearly a quarter-century: Apu Nahasapeemapetilon, of
The Simpsons
infamy.
Seth MacFarlane's 'Dads' Is Bad - But Could It Have Been Worse?
: Jeff Yang reveals how, believe it or not, Fox's new comedy
Dads
could have been even MORE racist.
8 Reasons People Of Color MUST Rally For A Long Overdue "White History Month"
: Kristina Wong does it again -- this time, with a satirical approach on why the U.S. really needs a White History Month.
Why Do We Describe Asian Eyes As 'Almond-Shaped'?
: Kat Chow of NPR's
The Code Switch
looks into how Asian eyes got to be described as "almond-shaped." Turns out, the term goes back as far as 1700.
Jeremy Lin: 'Journey has just begun'
: Though Jeremy Lin conceded he has "a lot of holes" in his own game, the Houston Rockets' point guard said he believes the free-agent signing of Dwight Howard makes the team a dangerous threat as an NBA championship contender.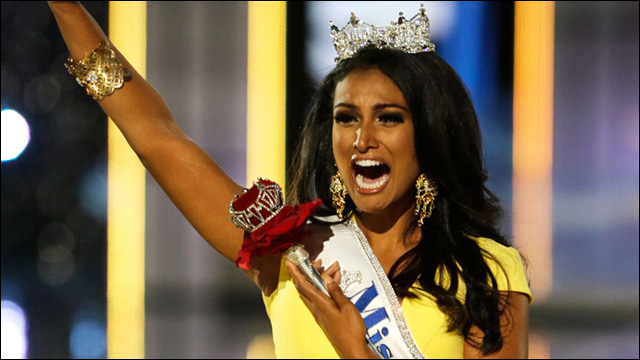 Is Nina Davuluri 'American Enough' To Be Miss America?
: NPR's
Tell Me More
interviews the newly crowned Miss America, Nina Davuluri, on the changing face of "the girl next door."
The First Asian American Miss America Responds to the Hate
: In 2000, Angela Perez Baraquio won the Miss America title, becoming the first Asian American to wear the crown. After Nina Davuluri's victory, the former Miss America responds to the racism and offers some advice.
Haters Gonna Hate: The Hollow Victory of an Asian American Miss America
: "Yes, what a wonderful thing to finally be validated by a system that exists to objectify women's bodies, a system that should have been killed with fire long ago."
Confessions of a Minority Darling
: CBS host Julie Chen got slammed for her decision to have plastic surgery to look less 'Asian,' but many minorities have felt pressure to succeed by making sure to fit in.
I Got Eyelid Surgery, but Not to Look White
: Writer Euny Hong responds to Julie Chen's recent admission that she got eyelid surgery under pressure from her boss. Here, Hong thinks about her own decision to get the surgery, and about its popularity in South Korea. Is it about looking western, or just being vain?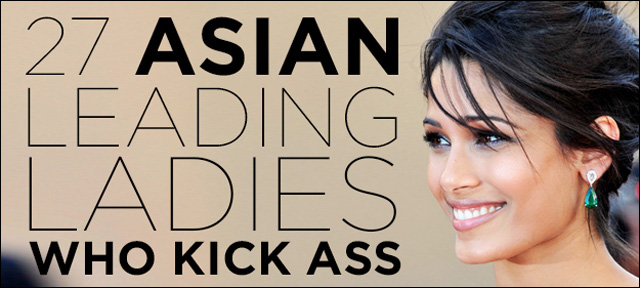 27 Asian Leading Ladies Who Kick Ass
: Following up on BuzzFeed's previous list of Asian leading men, this list of Asian leading women feels somewhat perfunctory. I'd argue that some kick more ass than others.
Asian Men, 'Angry Womyn,' and 'Reverse Rape'
: The UN joint program Partners for Prevention released a controversial report indicating that half of the 10,000 men surveyed in six countries in the Asia Pacific had used physical or sexual violence against a female partner. Which makes some people conclude that women in the U.S. "have it good." Fools.
The Authentic Outsider
: The Asian American Writer's Worskhop talks about Bill Cheng, the author of
Southern Cross the Dog
and Anthony Marra, who wrote
A Constellation of Vital Phenomena
. When the pieces came out, Cheng had never been to Mississippi, and Marra had been to Chechnya only once, just prior to going over the final draft of his book. So why did Cheng receive so much backlash, and Marra didn't?
The Asian American Supermarket: More Than Just a Grocery Store
: Elson Trinidad writes about Asian American supermarkets -- They share the same DNA, in both physical makeup and overall cultural importance to their respective ethnic communities.
Chinese Food Goes Upscale
: New Chinese restaurants are popping up across the United States, and this
Wall Street Journal
article hails it as "authentic, modern, and elevated."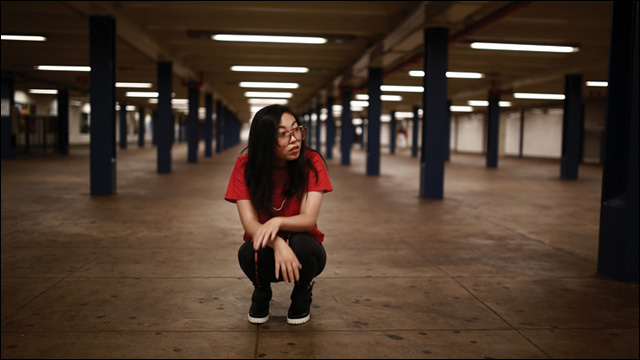 September Cover Story: Awkwafina Establishing Her Presence
: Nora Lum, aka Awkwafina, graces the cover of this mont's Koream to talk about life after "My Vag." Her new album is out this month.
The Fung Brothers explain Asian life in the 626
: Comedic YouTube duo David Fung and Andrew Fung, aka The Fung Brothers, rap and crack jokes about Asian American youth culture.
The Rebirth of Vienna Teng: Her Aims Is True, Too
: Singer-songwriter Vienna Teng's latest record,
Aims
combines her classical piano with African drum beats and orchestral instruments, and tackles subjects like privacy issues and Body Identity Integrity Disorder.
Armed With Zhang Ziyi, American Director Takes On Chinese Rom-Com
: Zhang Ziyi and Wang Leehom star in the new romantic spy comedy
My Lucky Star
, the first Chinese feature to be directed by an American woman, Dennie Gordon.
Presenting: The Eagles cheerleaders' newly redesigned Vera Wang uniforms
: This season, the Philadelphia Eagles cheerleaders debuted new uniforms -- their first makeover in ten years, and created by none other than world-renowned designer Vera Wang.