If there's new money to be made -- particularly from China -- someone is going to find a way to exploit it.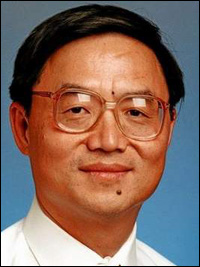 What the hell is going on in the Hacienda La Puente Unified School District? A recent investigation in the school's international students program lays out serious problems, including host homes with no heat and inadequate food, students subject to verbal abuse, as well as a board member's potential conflict of interest:
Report outlines problems with foreign student recruitment at Hacienda La Puente schools
.
Here is the situation as I understand it... Basically, a recruiting company has been making a ton of money by bringing over Chinese students who want to study in the United States. But when they get here, the students are completely neglected and even abused. An employee of the recruiting company blew the whistle on what's been going down, prompting the district to conduct an independent investigation that verified his claims.
You can read the full report
here
. (It's long.) But that just got the ball rolling...
A particularly damning part of the report focuses on a possible conflict of interest created by Hacienda La Puente school board member Joseph Chang and his relationship to Norman Hsu, a former board member who runs the recruiting company, Bela Educational Group.
Chang faces questions over who paid the airfare for several trips he made to China and whether he used his position on the board to benefit Hsu's company. Chang is also accused of advocating to keep the school district's international student tuition low so Bela Education Group could reap higher profits from recruiting.
The Los Angeles County District Attorney's Office has
launched an investigation
into Chang and school board member Gino Kwok, requesting several documents pertaining to possible illegalities in the trip to China and the district's international student program:
A letter from District Attorney Jackie Lacey, dated Sept. 19, asks the school district for several documents, including economic interest forms filed by Gino Kwok and Joseph Chang. The forms declare gifts or other compensation received from outsiders.

According to the letter, the District Attorney's Public Integrity Division, which looks into wrongdoing of public officials, "is conducting an investigation which requires access to certain documents..."

The letter is signed by Lacey and was addressed to HLPUSD Interim Superintendent Cynthia Parulan-Colfer.

District Attorney spokeswoman Jean Guccione, when asked if the D.A. had received any of the requested documents said: "We have no comment."

The D.A. also is asking for board meeting minutes in which "trips to China involving any HLPUSD employee were approved," the letter stated.

Finally, the letter asks the district for a copy of a report examining possible wrongdoings involving the district's foreign student program. The D.A. asked for the non-redacted version of the Hacienda La Puente Unified School District Administrative Audit, which was prepared by Lozano Smith and attorneys, as well as private investigators from Norman A. Traub Associates.

More here:
Hacienda La Puente school board member criticized over China trips
.
I've been reading up on this situation, and while I don't know much about illegalities, there are definitely questionable activities and relationships worth investigating. All I know is, someone has to answer for the way these international students have been treated. And as usual, it goes to show that if there's new money to be made -- particularly from China -- someone is going to find a way to exploit it.
UPDATE: Fellow school board member (and friend to this blog) Jay Chen, who has been raising the issue of the foreign student program for almost two years, has received a cease-and-desist letter Norman Hsu's lawyer Harmeet K. Dhillon... and uncovered some very interesting partisan connections. Here's what Jay posted on Facebook:
Friends, I can't even make this stuff up. I just received a "cease and desist" email from Norman Hsu's lawyer Harmeet K. Dhillon, demanding that I stop discussing connections between Hsu, Bela, Joseph Chang and HLPUSD, all of which has already been revealed in our independent investigation. Harmeet K. Dhillon for CRP Vice Chair is the Vice Chair of the California Republican Party (CRP) and "a friend and fellow right-winger" of Ann Coulter. Her words, not mine. I didn't realize this was relevant until now, but Joseph Chang's lawyer is Phillip Greer, whose top political clients include Republicans Ed R. Royce and Congressman Ken Calvert. Read the LATimes article on Greer from 2007. I had no idea this would take such a partisan bent. Getting sued by Ann Coulter's pick for California's Republican leadership would have to rank as one of the bigger honors of my life, but I have to wonder why the GOP brass is getting so riled up about this investigation. Thoughts?

The plot thickens.