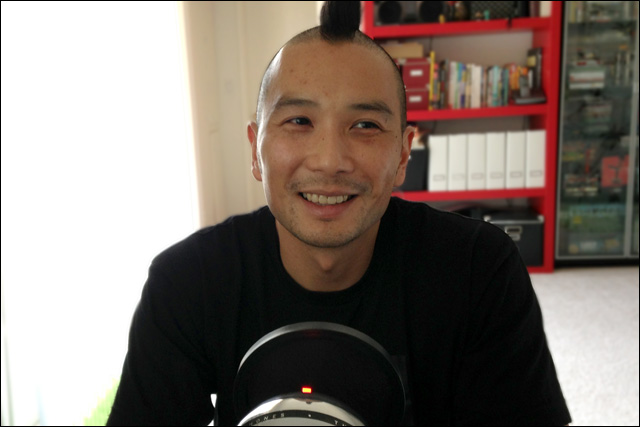 Hey there, podcast listeners! The
Sound and Fury
podcast is back with something new for your ears. Episode 12 features a cool conversation with filmmaker Evan Jackson Leong, whose latest feature film
Linsanity
, about inspirational basketball star Jeremy Lin, hits theaters on October 4.
As always, thank you to everyone for listening, and helping us get to a dozen episodes. Your feedback and encouraging words are greatly appreciated. To catch up on previous episodes, get the rundown
here
. To get new episodes delivered to your device as soon as they're released, be sure to
subscribe
.
But check it, here's my conversation with Evan Jackson Leong:
SOUND AND FURY
Episode 12: Evan Jackson Leong

In episode twelve, I talk to filmmaker Evan Jackson Leong about cutting his teeth behind the scenes at Better Luck Tomorrow, having the inside track on Linsanity and getting a front row seat to a defining moment in Asian American cinema.

download | subscribe | iTunes | Stitcher

Some notes about this episode:
Big thanks to Evan for taking the time out to talk. Of course, special thanks goes to
Sabzi
for the beats. And as always, huge thank you to everybody for listening. Please spread the word! And for future episodes and updates, be sure to
subscribe
. Stay Angry.