The romantic comedy marks veteran TV director Henry Chan's Chinese-language feature debut.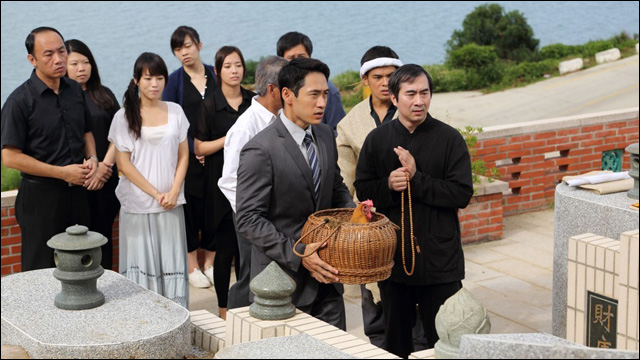 This is a heads up for movie fans in Hawaii and Taiwan... You'll soon get a chance to see the new romantic comedy/drama
100 Days
, directed by my friend Henry Chan. The film will premiere at the
33rd Hawaii International Film Festival
next month, and open theatrically nationwide in Taiwan in November.
The film, which marks Henry's first Chinese language feature, is about a disconnected telecommunications executive who returns to his home island village for his estranged mother's burial, where a Taiwanese/Chinese tradition mandates that the son must marry within 100 days in order for a parent's spirit to transition peacefully. Stuck after a typhoon with no way out for three days, he rekindles romance with his free spirited, childhood sweetheart who is engaged to marry a local villager.
Here's the
trailer
:
Henry is a veteran, Emmy-winning television director whose credits include
The Neighbors
,
The B in Apt. 23
,
Let's Stay Together
,
King of Queens
,
Scrubs
, and
Moesha
. I'm looking forward to seeing his work on this film when it gets a more general release. For more information on the movie -- if you can read Chinese -- head over to the
100 Days
Facebook page
.