New standup special premieres November 1 exclusively on Netflix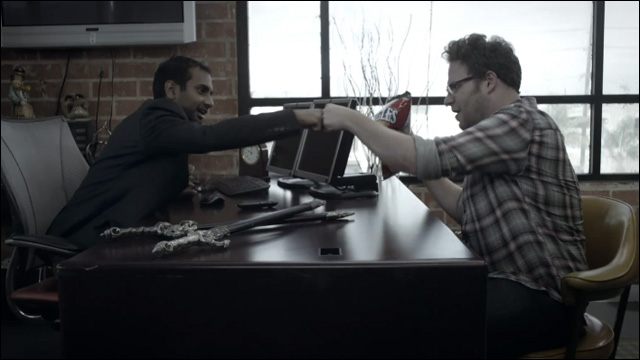 Check it out. Here's comedian Aziz Ansari (with an assist from Seth Rogen) in the official trailer for his third standup comedy special
Buried Alive
, which premieres exclusively on Netflix on November 1. Filmed live at the Merriam Theater in Philadelphia, special promises lots of laughs as Aziz offers his unique viewpoint on pending adulthood, babies, marriage and love in the modern era:
Personally, I'm all for
Buried Alive
being delivered via the purchase of snack foods. And yes, those are swords on the desk. To watch/hear Aziz Ansari's previous standup specials, check out
Dangerously Delicious
and
Intimate Moments for a Sensual Evening
.