Adorably awesome photos of the ALCS MVP and his kid Kaz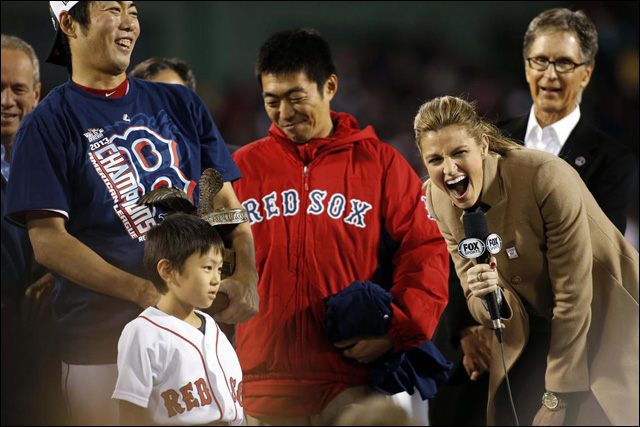 A belated congratulations to Boston Red Sox relief pitcher
Koji Uehara
, who was named the
2013 ALCS MVP
over the weekend after a triumphant performance during the American League Championship Series, picking up three saves and a win against the Detroit Tigers -- and a trip to the World Series.
But while the right-hander has pitched his way to some well-earned accolades, it's Koji Uehara's son, 7-year-old Kazuma, who might be stealing the spotlight. Check out this brief-but-awesome
interview
Fox Sports' Erin Andrews conducted with the young Uehara:
Here are some awesomely adorable
photos
of Kaz and Dad on the field: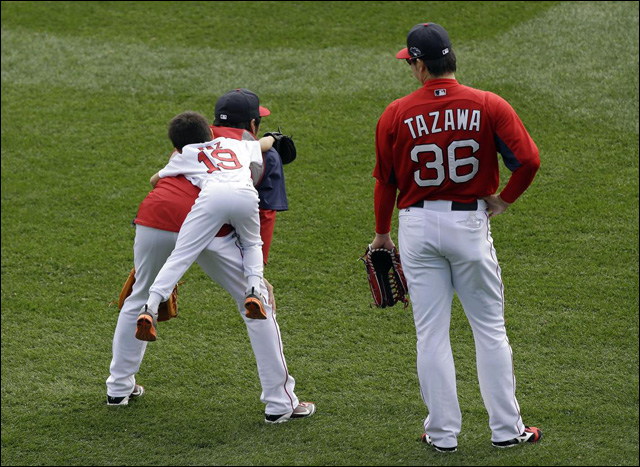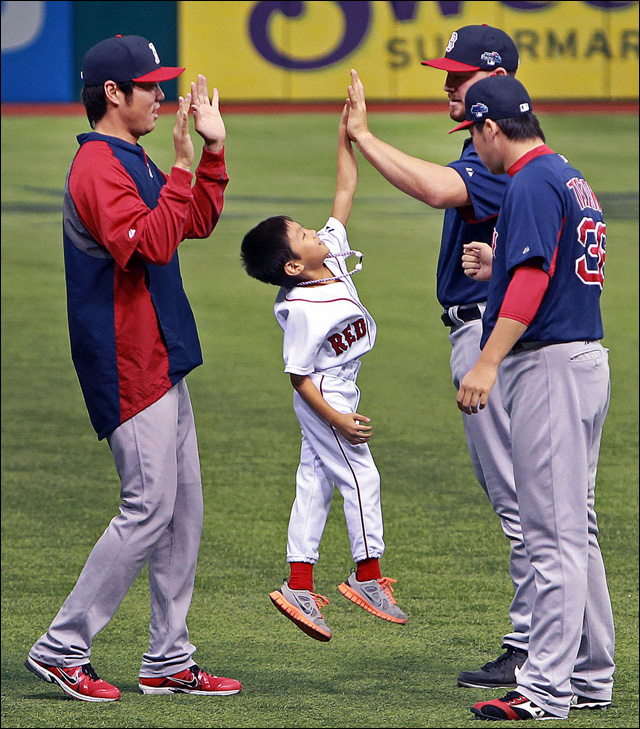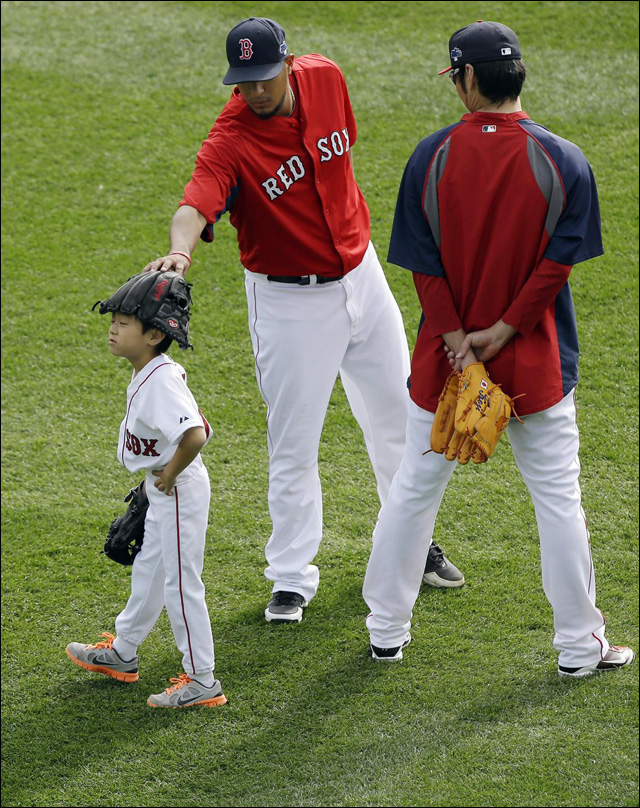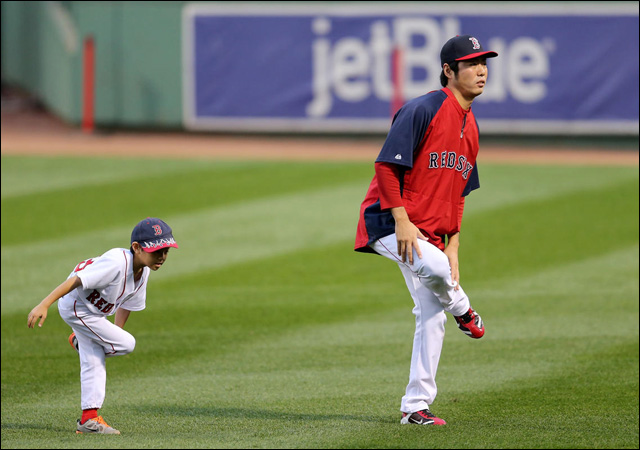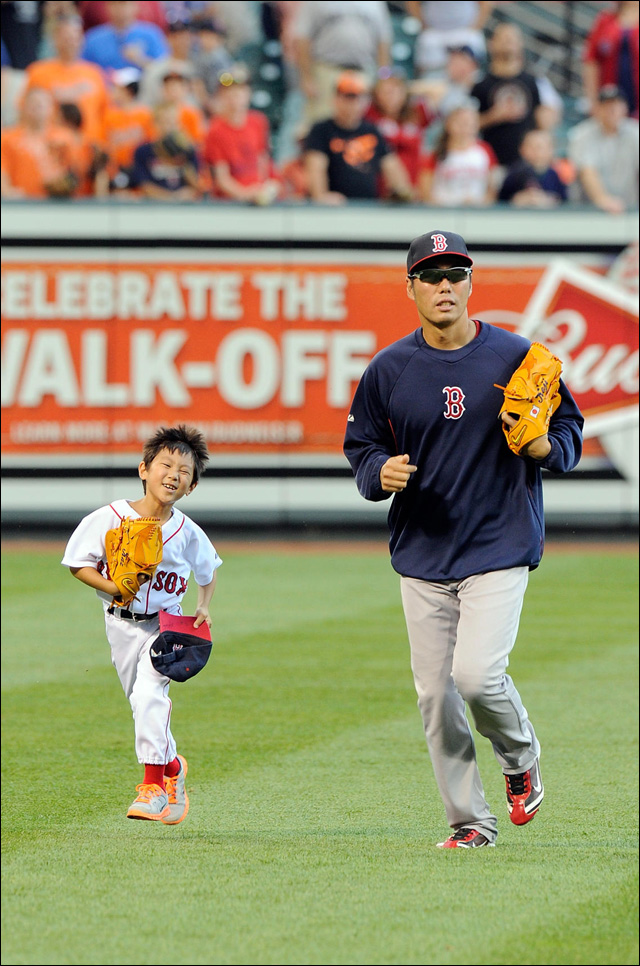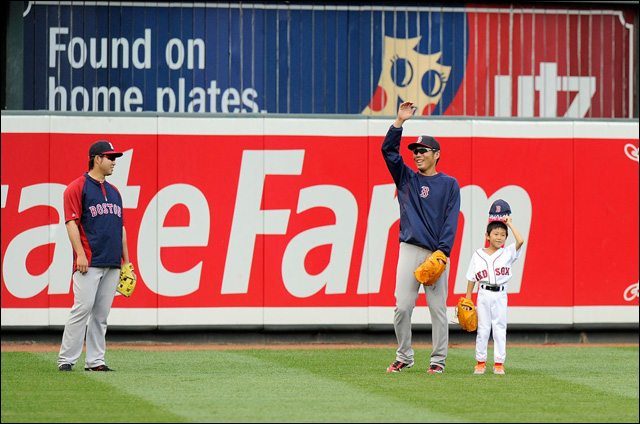 See more photos
here
.