Studio wins bidding war for undead action thriller.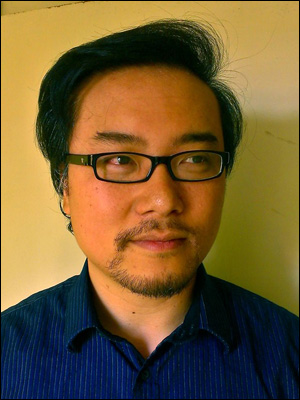 Some cool movie news, just in time for Halloween... After duking it out in a bidding war, Screen Gems has acquired Mike Le's highly sought-after zombie feature script
Patient Zero
:
Screen Gems Wins Bidding War for Mike Le's Zombie Script 'Patient Zero.'
Described as a character-driven action thriller,
Patient Zero
is set in a post-apocalyptic world where a man with the special ability to speak to the undead sets out to find a cure to save his infected wife.
According to The Wrap, bidding was apparently pretty competitive before Screen Gems got their hands on the script, which is described as having a "rich mythology" with strong potential to "reinvent the zombie genre." And we all know zombies are hot right now. I'm in.
Terms of the deal are being kept under wraps, but as TheWrap first reported, Screen Gems had stiff competition for the spec, which generated strong response around town before Clint Culpepper decided to take it off the table when it was simply titled "Patient Z."

Hot off the $259 million (and counting) worldwide gross of "We're the Millers," Vincent Newman will produce "Patient Zero" under his Vincent Newman Entertainment banner.

Those familiar with the script told TheWrap that it features a rich mythology and has the potential to reinvent the zombie genre just as Danny Boyle and Alex Garland's "28 Days Later" did in 2002. One individual described the project as being in the vein of "The Walking Dead" and "Warm Bodies," while another compared it to "Interview With a Vampire," but with zombies.

Franchise potential, yo. Big congratulations to Mike, whose name you might recognize as a producer on
K-Town
. Yes, the reality show. Looking forward to eventually seeing his zombie movie on the big screen.