Some highlights from the Houston Rockets' trip to Taiwan.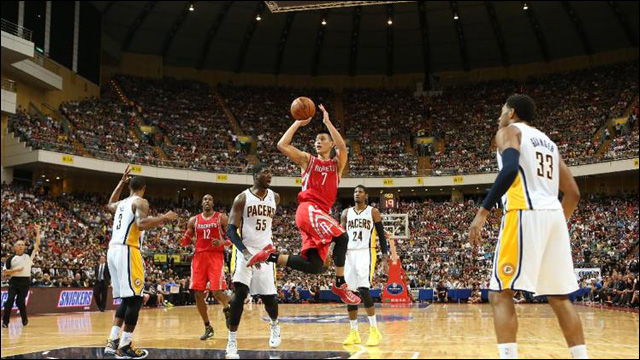 You might have heard that Jeremy Lin was in Taiwan with the Houston Rockets to play a preseason game against the Indiana Pacers. You might have also heard that he kicked some butt on the court and made quite a showing for his Taipei fans, who were out in full force. Houston topped Indiana, 107-98, and Jeremy finished with 17 points on 6 for 8 shooting, including 3 for 4 three-pointers, with four assists, three steals, two rebounds. Oh, and one nice dunk. Here's a brief
video
with some highlights from the game:
Nice. Here's some footage of the craziness that followed Jeremy everywhere he went in Taiwan:
Hopefully we get to see more of this Jeremy in action when the Houston Rockets kickoff the regular season at the end of the month. First game's against the Charlotte Bobcats on October 30.