Awesome art by Gene Luen Yang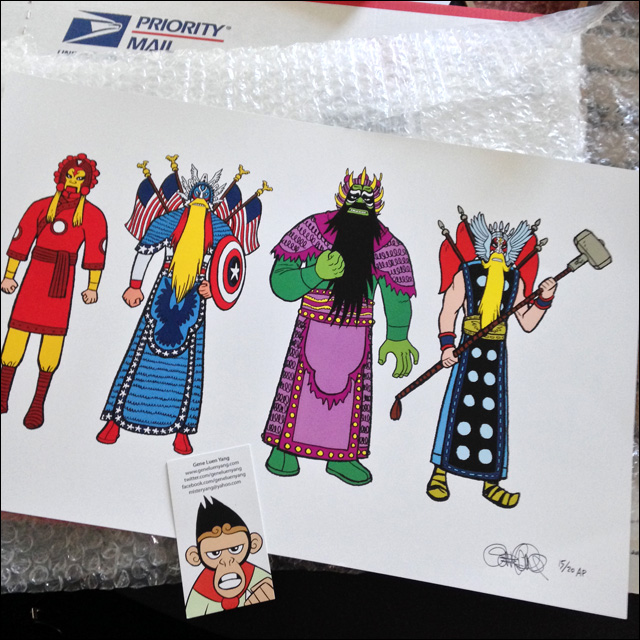 Just have to share this awesome art that I got in the mail the other day... These are the Mighty Avengers -- Iron Man, Captain America, Hulk and Thor -- re-imagined as Chinese opera heroes. It's the work of graphic novelist
Gene Luen Yang
, whose latest book
Boxers & Saints
was recently long-listed for the National Book Award.
Pretty darn cool. I'm hanging it up on my wall! Want one? If you're in the Austin, Texas area,
Austin Books & Comics
has exclusive, limited-edition prints of Gene's Chinese Opera Avengers drawing for $20. You can also order it from the
Guzu Gallery Official Online Store
.
Here's a closer look at the characters: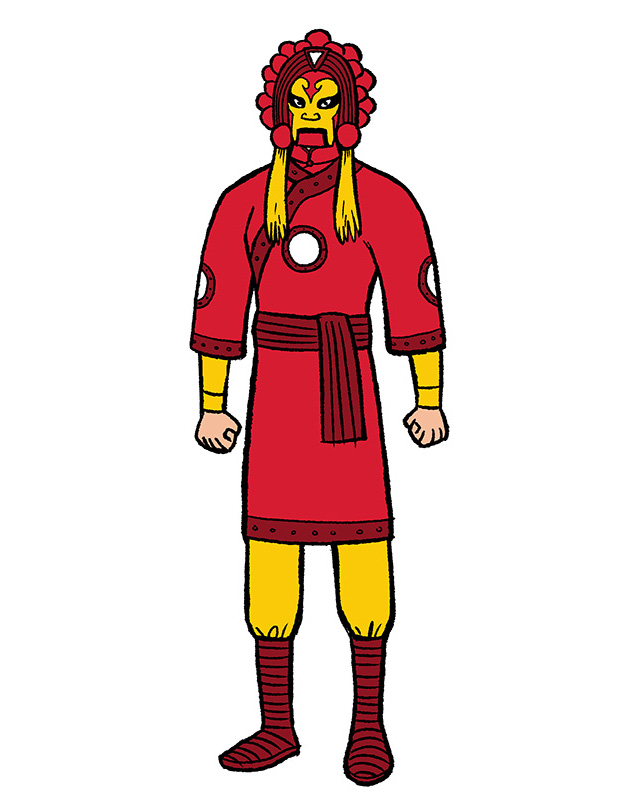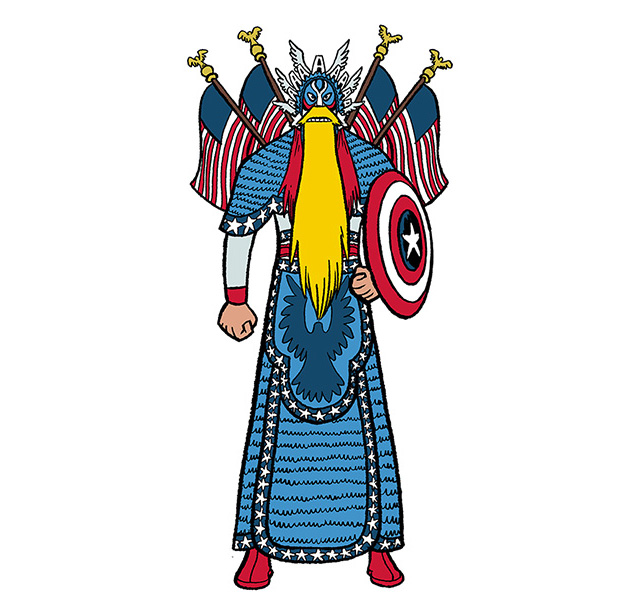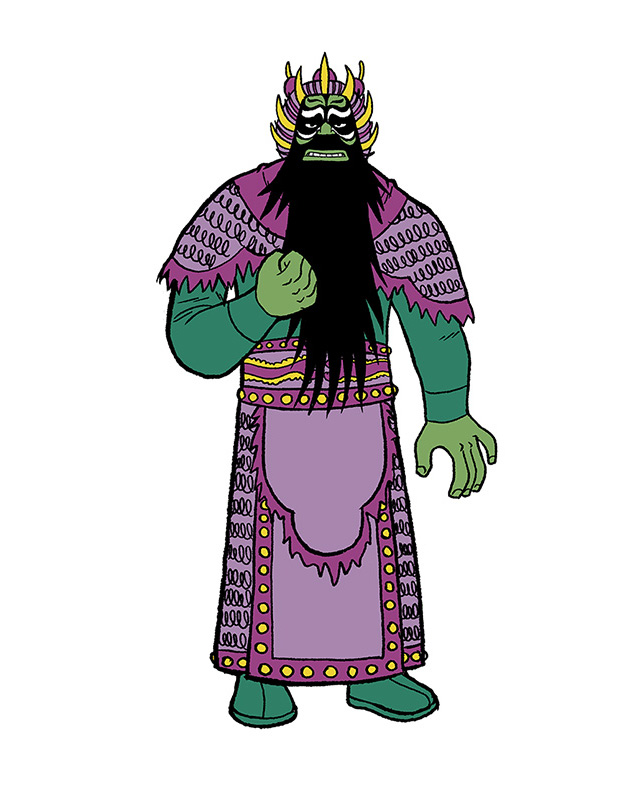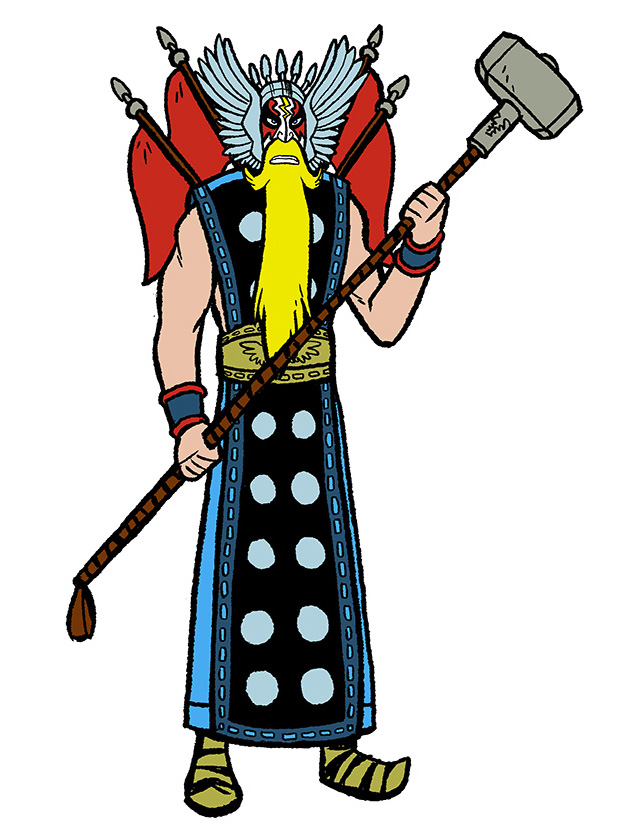 For more on Gene Luen Yang and his comics, check out his
website
.