Action comedy web series unites badass villains from Rambo II, Die Hard, The Karate Kid Part II and more.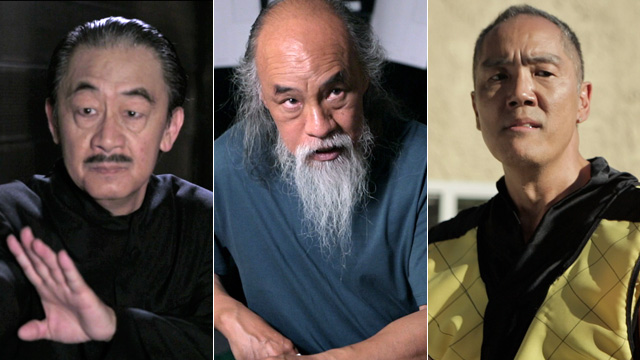 Awesome! Friends, it's my pleasure to present the teaser trailer premiere for
Awesome Asian Bad Guys
, the upcoming action comedy web series from Stephen Dypiangco and Patrick Epino, aka
National Film Society
.
The series is a celebration of some of our favorite cult movie personalities of yesteryear who were always relegated to bad guy background status, from
The Karate Kid Part II
to
Lethal Weapon
and
Rambo II
.
Awesome Asian Bad Guys
puts them in the spotlight and in the center of the action -- where they belong.
Starring Al Leong, Yuji Okumoto, Tamlyn Tomita, Aaron Takahashi, Dante Basco and more, the story follows a motley crew of washed up Asian bad guy actors who join forces to take down Los Angeles' most nefarious mob boss. Here's your very
first look
at the series, coming in 2014:
Awesome Asian Bad Guys
is co-directed by Stephen and Patrick (who also star as themselves, written and produced by Milton Liu, and produced by Diana E. Williams. I had the honor of serving as executive producer. The project is currently in post-production, and we can't wait for you to see it next year.
If you dig this teaser trailer, please share it and spread the word. For further information, for now, visit the Awesome Asian Bad Guys
official website
, and follow updates on
Facebook
and
Twitter
.