Shou Kuan Lin is in critical condition with a skull fracture and crushed collarbone.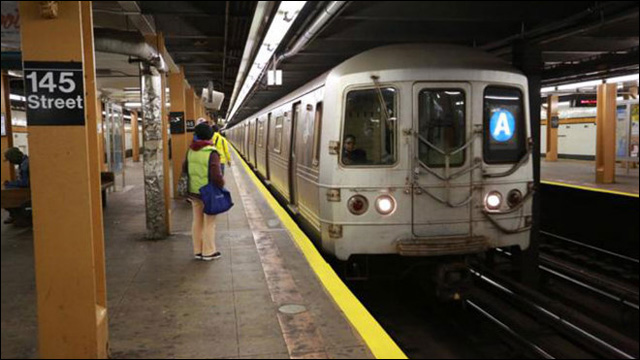 In New York City, a 72-year-old man was seriously injured after he was allegedly shoved onto the subway tracks in Harlem, leaving him in a coma with a skull fracture and a crushed collarbone.
72-Year-Old Allegedly Pushed Onto Subway Tracks In Harlem Is In Critical Condition
Shou Kuan Lin was standing with his wife on the northbound platform of the A and C line at the W. 145th St. and St. Nicholas Ave. subway station last Friday when he was approached by Rudralall Baldeo, who is described as a 57-year-old homeless man. According to authorities, Lin was then either shoved or fell onto the tracks:
Lin and his wife, Yumei Li Lin, were taking the subway from Chinatown to their Amsterdam Ave. home when they apparently stopped to switch trains at the 145th St. and St. Nicholas Ave. station.

As the couple stood on the uptown platform, Baldeo slammed into Lin - sending the elderly man falling to the tracks below, cops said.

Good Samaritans rescued Lin from the trough before the train arrived.

"He is not out of danger," said Eliyah Shira, pastor of the couple's Chinatown church. "He is in the process of recovering, but he's not really out of danger."

Baldeo has been charged with attempted murder and felony assault. There doesn't seem to have been any kind of provocation -- police said he approached Lin from behind and might have been drunk at the time.
Police are still looking for witnesses. They're asking for anyone who might have witnessed the attack to call the NYPD Crime Stoppers at (800) 577-TIPS.
More here:
Police: Man, 72, Pushed Onto Subway Tracks In Harlem
.