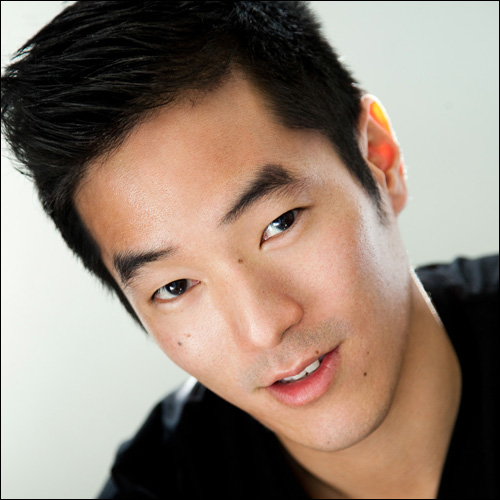 Hey, everybody! It's that time again. I'd like you to meet the
Angry Reader of the Week
, spotlighting you, the very special readers of this website. Over the years, I've been able to connect with a lot of cool folks, and this is a way of showing some appreciation and attention to the people who help make this blog what it is. This week's Angry Reader is Leonardo Nam.
Who are you?
I am a brother, a son, a friend, an uncle, an activist for a better world and soon to be husband and father.
What are you?
I am an artist, and media is my platform. Sometimes it comes out in acting, in directing, in writing, in producing and creating in all forms of media.
Where are you?
I live longitude: 179° 56′ 39.4″
latitude: +0° 2′ 46.2″
distance: 7,940 ± 420 parsecs (25,900 ± 1,400 light years )
Where are you from?
Korea, by way of Argentina, Australia and the USA.
What do you do?
I mirror the unmentionable to the world, and help them grow up. I love them through it.
What are you all about?
Truth, Love and Laughter.
What makes you angry?
If not you, then who will lead?