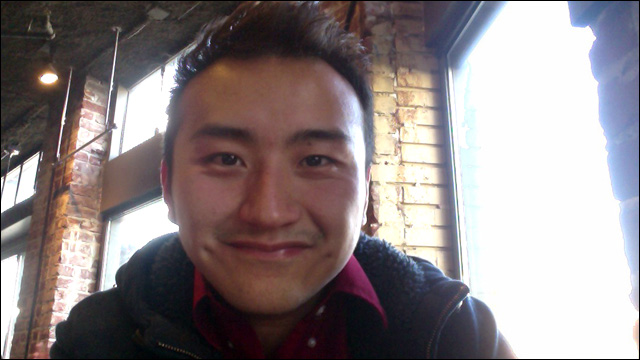 All right, folks. Gather 'round, because you know time it is. Time to meet the
Angry Reader of the Week
, spotlighting you, the very special readers of this website. Over the years, I've been able to connect with a lot of cool folks, and this is a way of showing some appreciation and attention to the people who help make this blog what it is. This week's Angry Reader is Xiong Lee.
Who are you?
I am a first generation Hmong-American; a refugee; a friend, a son; an uncle and if I feel telling people, a grandpa.
What are you?
I am a compassionate person who cares for about people, especially community/people/person/student of color, an aspiring youth educator who plans to be a high school teacher, and an advocate for the environment.
Where are you?
Right now, I am at Old Soul Coffee in Sacramento listening to jazz music the coffee restaurant is playing. I have to say this is one of the best coffee places in Sacramento and if you are every in Sac and want some coffee, this is the place to go.
Where are you from?
I was born in a refuge camp in Thailand called Ban Vinai. Ban Vinai is closed down and I am sadden because I cannot go to the place where I am born and raised for 3 years. I lived in Chico (a small and almost an unknown city to many Californian/the nation, lol.) after coming to America, lived in Sacramento, lived in Santa Cruz, lived in Bangkok, and now, back in Sacramento.
What do you do?
As of now, I am an activist for land and food access for low-income and community of color in Sacramento. I am about to go to a campaign summit to discuss how we, community who care about land and food access, can turn vacant spaces in Sacramento into community garden.
What are you all about?
I am all about fighting for social justice and environmental justice, as well as, helping youths of color pursue higher education. On another note, I am all about disco music; I love the funkiness of the music/vibe. Taking my socially conscious hat off, if I could go back in time, the disco music era would be one of the eras I would like to visit.
What makes you angry?
Wealthy privileged ignorant white male or anyone in the category of wealthy, privileged, and ignorant. Not literally, but Ohhh... I just want to smack some sense into people who are wealthy, privileged, and ignorant. Politicians also make me angry because they lie to get you vote and do the opposite of what they promise.