Artist asks strangers to complete this sentence: "Before I die I want to..."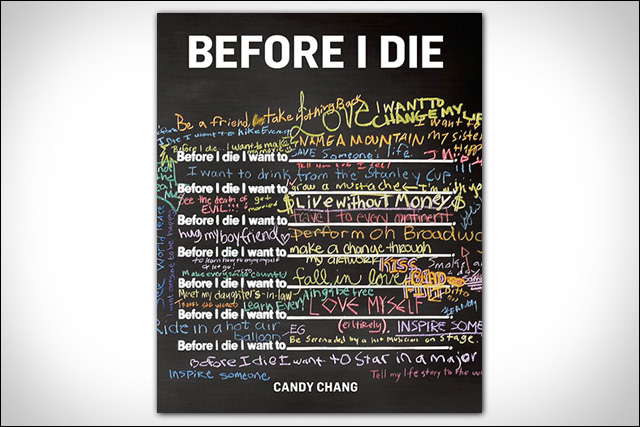 Artist and designer
Candy Chang
is best known for her thought-provoking, interactive installations that re-imagine public spaces for introspection. In 2011, she re-purposed a wall on an abandoned house in New Orleans with a simple prompt,
Before I die I want to...
, plus some chalk and plenty of blank space. It was invitation for strangers to say whatever they wanted, and the results were breathtaking.
Since then, Chang has created public art projects in New Orleans, Hong Kong, Las Vegas and New York City, over 400 "Before I Die" walls have now been created in over 25 languages and over 60 countries around the world. Her recently released book,
Before I Die
, is an inspirational celebration of these public walls and the stories behind them.
Here are some awesome photos from the project: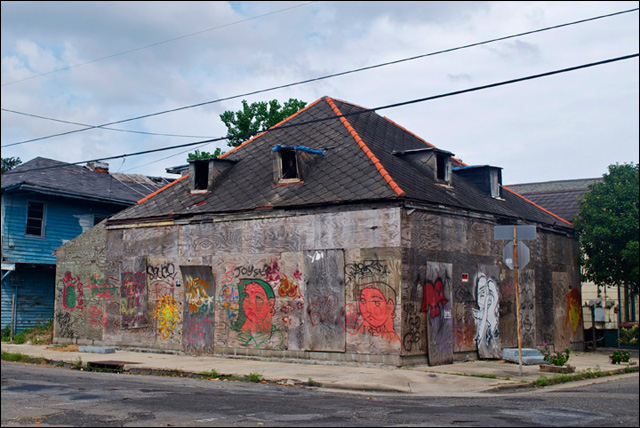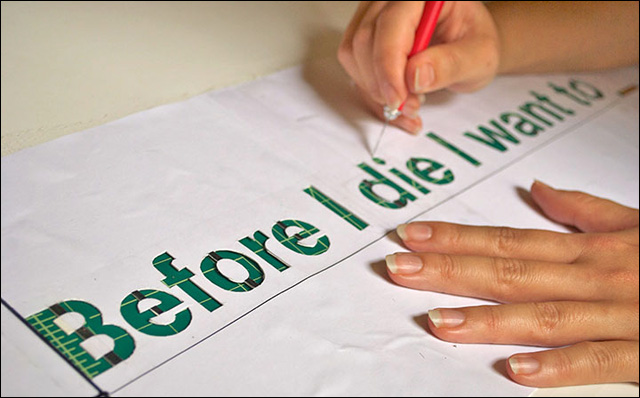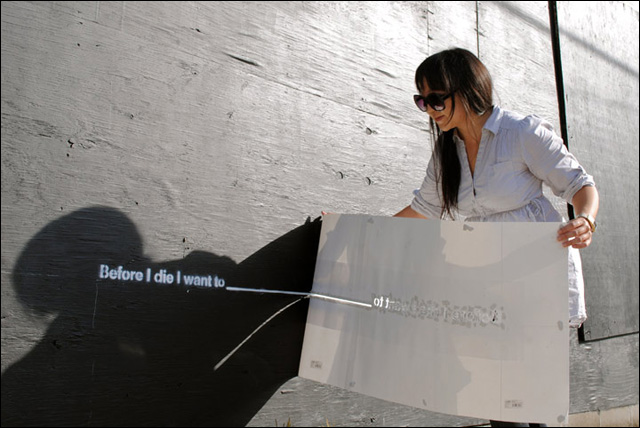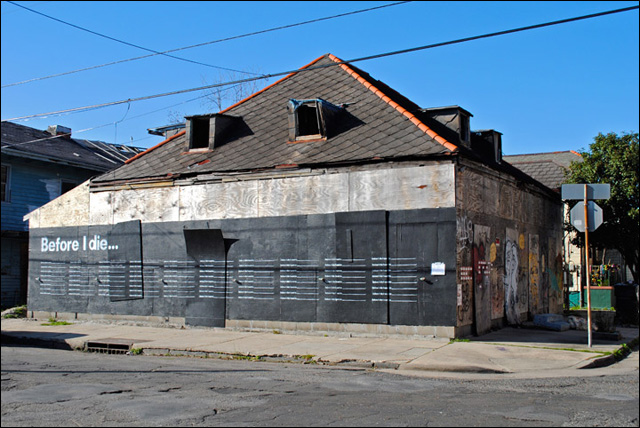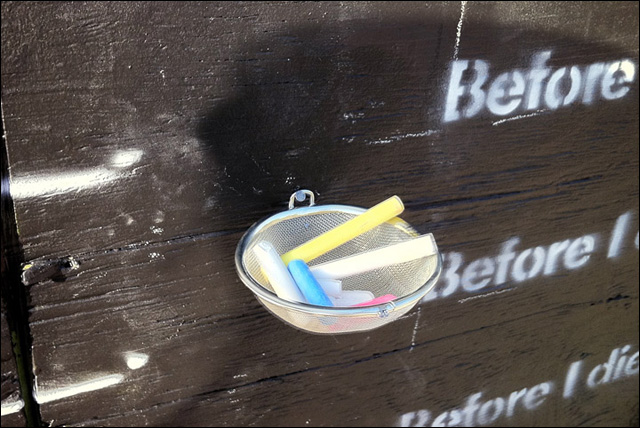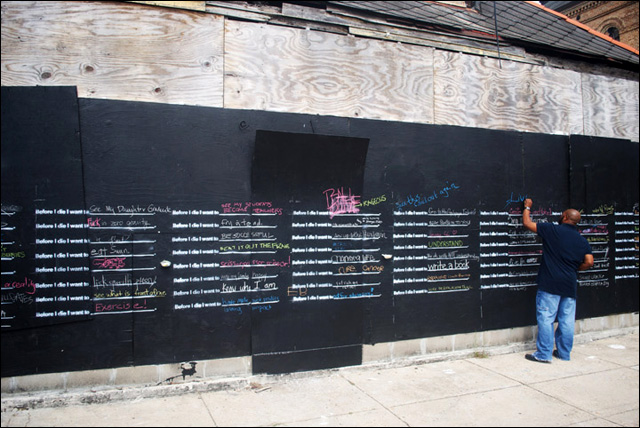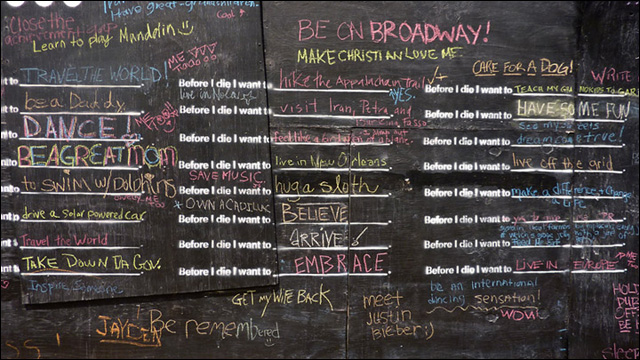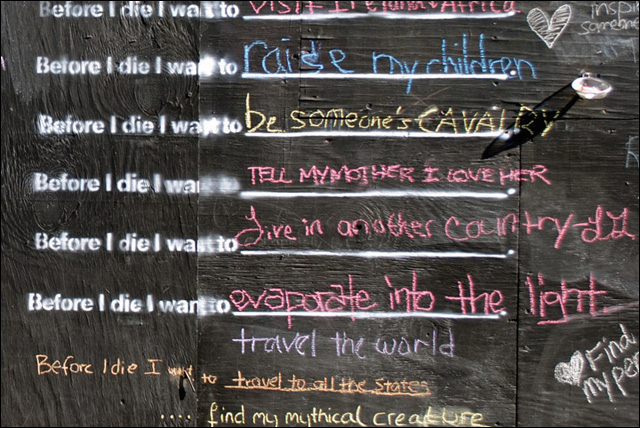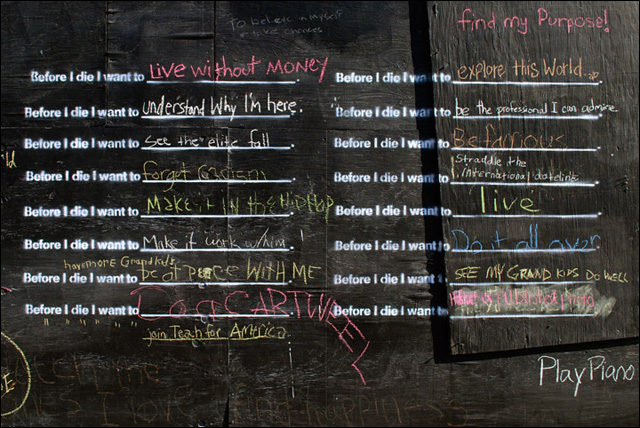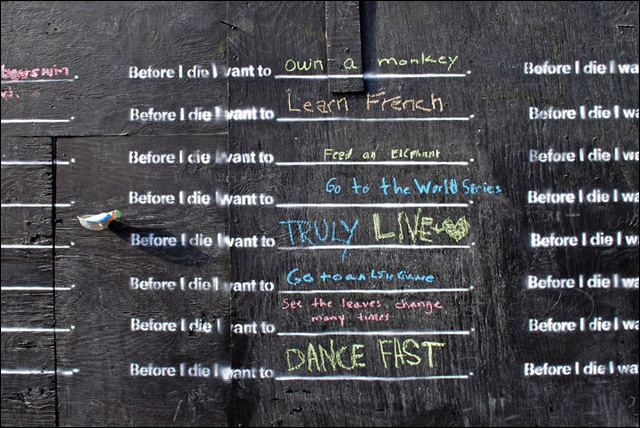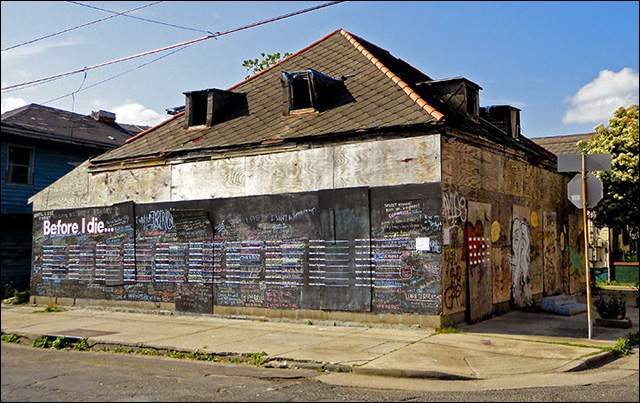 Before I Die
is available now in
hardcover
. For more on Candy Chang, check out her
website
, and read this interview on Mashable:
Artist Asks: 'What Do You Want to Accomplish Before You Die?'