And Zappos wins the internet. Zing!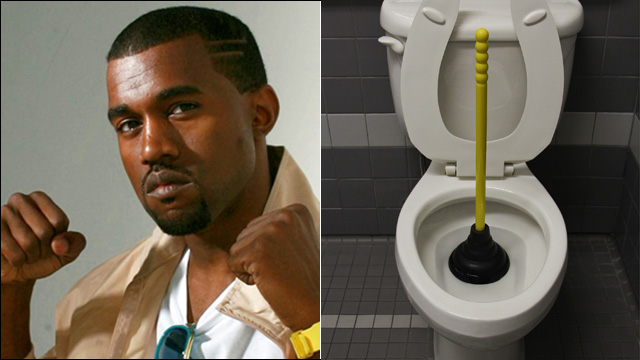 Hey, Kanye. Zappos has got your "shit products" right here. The hip hop provacateur and master narcissist recently threw shade at Zappos CEO Tony Hsieh for selling "shit products." Guess he's not a fan.
But it's all good. Hsieh took it as a cue to start selling some quality shit products. In fact, Zappos.com has posted an actual
Sh-t Product
page -- a $100,000 toilet plunger -- perfect for Kanye's high-class tastes. And like all of Zappos' products, shipping is free!
Check Tony's tweet, Kanye:
Kanye West @kanyewest says @zappos sells sh-t product http://t.co/WsYt0pGrm2 It's true: http://t.co/8z5Q5zrtRM

— Zappos.com CEO -Tony (@tonyhsieh) November 20, 2013
More on this amazing Shit Product:


- Interested in buying sh-t product? You've come to the right place! Here at Zappos.com, we happily sell sh-t products to everybody! This is the throne, everyone has been watching. Whether you're #1 or #2, your clique will show no mercy, even in Paris.

- The perfect gift for the man that has everything

- Requires lots of "focus" for most productive use.

- Considered a "safety zone" when in arguments.

- Makes giant arguments seem much smaller.

- Caution: Do not place our Sh-t product near any fans.

- Avoid storms.

So far, customers have given the product overwhelmingly positive reviews for comfort and style. ("Yo Zappos! Imma let you finish... but this is the best Sh-t product of all time!") Indeed, for the man who has everything. Kanye, you need to get on this Shit Product.