Jeremy Lin drops 31 points in a double-overtime win over the Raptors.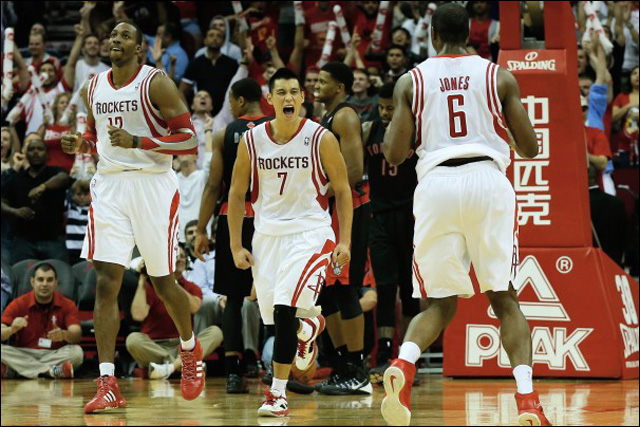 It was the return of Linsanity! For one night, at least. And hopefully many more nights to come. Jeremy Lin came off the bench to score a season-high 31 points, leading the Houston Rockets to 110-104 double-overtime victory over the Toronto Raptors:
Lin's aggression bails out Rockets against Raptors
.
In nearly 46 minutes of play, your favorite point guard shot 10 for 17, including three three-pointers, and hit 8 of 9 from the free throw line. In case you missed it, here are Jeremy's awesome moments from the game, conveniently compiled in one five-minute
video
:
It's like February 2012 all over again. But really, did this prove anything we didn't already know? Whether as a starter or coming off the bench, Jeremy's got game, and I love watching him play.