This Is The First Recorded Use Of #Selfie On Instagram
: Like it or not, "selfie" is Oxford Dictionaries' international word of the year. Meet Jennifer Lee, a life and business coach in Oakland. On January 27, 2011 at 2:18pm ET, she became the first Instagram user ever to tag her photo as a "#selfie."
The Banality of Televised Anti-Chinese Racism
: Recent incidents on
Jimmy Kimmel Live!
and on
Holland's Got Talent
reveal the persistence of casual bigotry -- intended or not -- toward China and Chinese people.
Star Types and Stereotypes
: Maggie Q and Lucy Liu each play multidimensional lead characters on prime time television shows -- an opportunity many actresses don't get. But have they escaped being stereotyped as Asian women?
What I'd Say To The Students Who Organized The "Catch An Illegal Immigrant" Event
: The "catch an illegal immigrant" event was deeply offensive not only to undocumented immigrants like Jose Antonio Vargas, but also to American citizen relatives, allies, and supporters, because it struck the kind of ignorant, dissonant chord we fight against every day.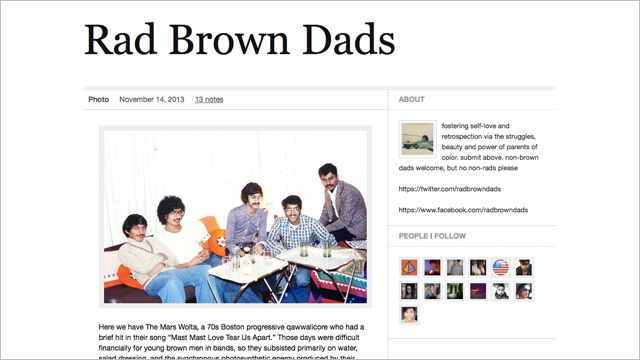 Rad Brown Dads
: "fostering self-love and retrospection via the struggles, beauty and power of parents of color.... non-brown dads welcome, but no non-rads please"
Florida mom's photos used in more than 200 bogus Match.com profiles: $1.5 billion lawsuit
: Florida mom and part-time model Yuliana Avalos says she never signed up for Match.com, but her pictures are used "in hundreds if not thousands of fraudulent profiles" posted on the dating site over the past six years.
The Evolution of the Model Minority Myth
: The first part of a two-part interview with Dr. Ellen Wu, assistant professor of history at Indiana University, Bloomington. She talks about the history of the "model minority" and how it has impacted Asian Americans.
Craving the Other
: Soleine Ho has a beef with the cultural appropriation of food.
"Andrew Zimmern, host of Bizarre Foods, often claims that to know a culture, you must eat their food. I've eaten Vietnamese food my whole life, but there's still so much that I don't understand about my family and the place we came from."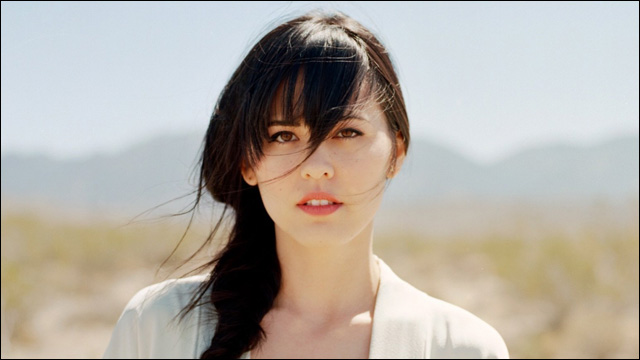 Sunday Funday With Priscilla Ahn
: Singer-songwriter Priscilla Ahn talks about going from a small-town Pennsylvania girl to an indie folk favorite with fans across the world.
Everything You Wanted to Know About Surgeon General Nominee Vivek Murthy (But Were Too Lazy to Google)
: Harvard and Yale grad, co-founder of Doctors for America, lover of veggies, and other things you need to know about Vivek Murthy, President Obama's nominee for U.S. Surgeon General.
Jeremy Lin, Again
: The meaning of Linsanity 2.0, according to Jay Caspiang Kang.
Chef Roy Choi: 'Emeril's Show Saved a Knucklehead's Life'
: Famed Los Angeles chef/restaurateur Roy Choi, best known for his gourmet food truck Kogi BBQ, talks about having an "epiphany moment" one day while watching
Essence of Emeril
changed the direction of his life.