"They told me he could only cook fried rice."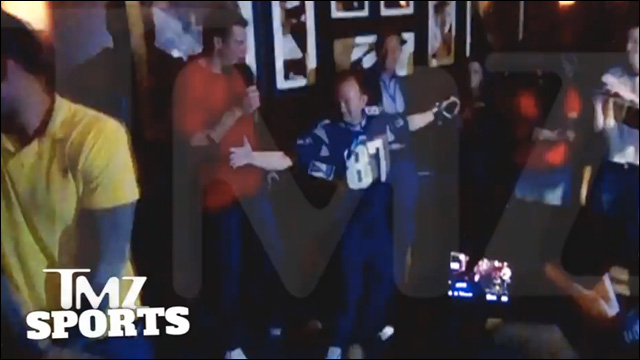 Hey, here's some video of New England Patriots tight end Rob Gronkowski mocking an Asian fan. And absolutely no one is surprised:
Gronk, On Asian Fan: "They Told Me He Could Only Cook Fried Rice."
Last weekend, Gronkowski hosted a Cowboys-Saints game watch party at a bar in Foxboro, where attendees got food, two drinks and a photo with the Gronk -- all for just $87/person. That just about sounds like the worst way to spend a Sunday afternoon. And racial mocking on top of that, and it's a party.
In this video, posted by
TMZ
, we see an Asian fan in a Gronkowski jersey dancing. It's dorky, no question. But then Gronk can't help but comment into the microphone,
"They told me he could only cook fried rice!"
He then refers to the fan as "Leslie Chow," the name of Ken Jeong's character from
The Hangover
:
My favorite part is when someone grabs the mic to remind attendees that they signed waivers agreeing to hand over all cell phone footage from the event, in a hasty attempt at damage control. Not sure if that was supposed to be a joke... but this video made it out of there for all of us to see this fine racist moment.
That's the best you can do, Gronk? "Fried rice" and a
Hangover
reference?
Rob Gronkowski mocks Asian fan at watch party