"I beat him up to keep the white people safe!"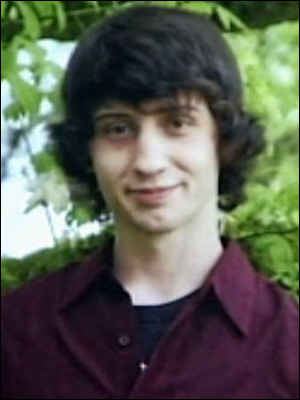 Last month in Seattle, police arrested a man on hate crime charges for making anti-Japanese comments while brutally attacking an Asian man on the street:
Police: Korean man attacked by anti-Japanese bigot
.
21-year-old Dion A. Packard reportedly accosted the victim, Jae Kang Lee, at a bus stop on October 26, slamming his head into a pole, kicking him, pulling him into the street and making "racist, nonsensical comments."
The incident was apparently unprovoked -- the two men did not know each other, and according to authorities, the attack was racially motivated.
Sounds like this guy Packard saw an Asian dude waiting for the bus and just went off, making the usual racial slurs, talking about Americans who "fought and died in the war." Bro, you're 21 years old -- what war are you carrying on about like you freaking fought in one?
Later, Packard apparently told hospital workers, "I beat him up to keep the white people safe!"
At 11:30 a.m., King County deputies were called to the Chevron station at 19th Avenue Northeast and Ballinger Way Northeast following a report of a fight there.

Speaking with witnesses, deputies were told Packard attacked the man and pulled him into Ballinger Way before bystanders pulled him off, according to charging papers. Packard is alleged to have made racist, nonsensical comments during the attack.

"Why are you defending this (anti-Japanese slur)?" Packard asked one man who broke up the attack, according to charging papers. "Americans fought and died in the war... Why aren't you helping me out?"

According to charging papers, Packard went on to contend that the United States war in Vietnam occurred to assist the Japanese.

The alleged victim suffered cuts and bruises to his face, and was disturbed by "the fact that the only reason for this assault was due to (his) race," a King County detective told the court.

Packard was arrested and charged with fourth-degree assault and malicious harassment. According to his mother, the suspect is
schizophrenic
and has a history of erratic behavior.
More here:
Man attacked at bus stop because of race
.